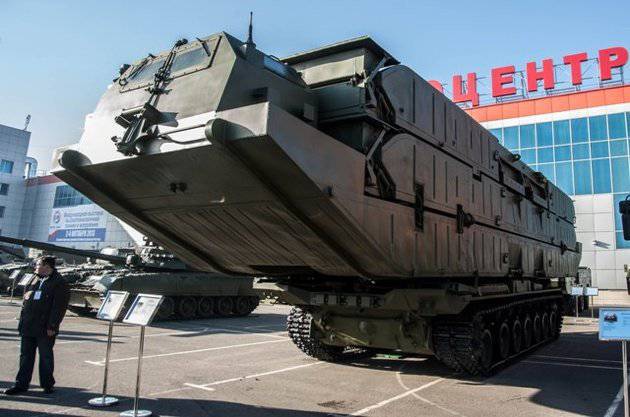 At the X International Exhibition of High-Tech Equipment and Arms VTTV-2013, which opened in Omsk, they will show the updated PDP ferry-landing ferry (Item 561P) based on the chassis of
tank
T-80.
Airlift ferry PDP (Item 561P) is a modern Russian self-propelled ferry developed and manufactured by KBTM OJSC (Omsk) and intended for ferry crossing over water obstacles of tanks, missile systems, artillery systems, infantry fighting vehicles and other military equipment.
FPR ferries must be commissioned by the engineering troops of the Russian Federation during the implementation of the State Armaments Program.
The ferry is deployed on water (according to the instruction manual) or ashore (in practice, in the absence of significant irregularities at the entrance to the water) by opening the ramps of the right and left semi-vapor.