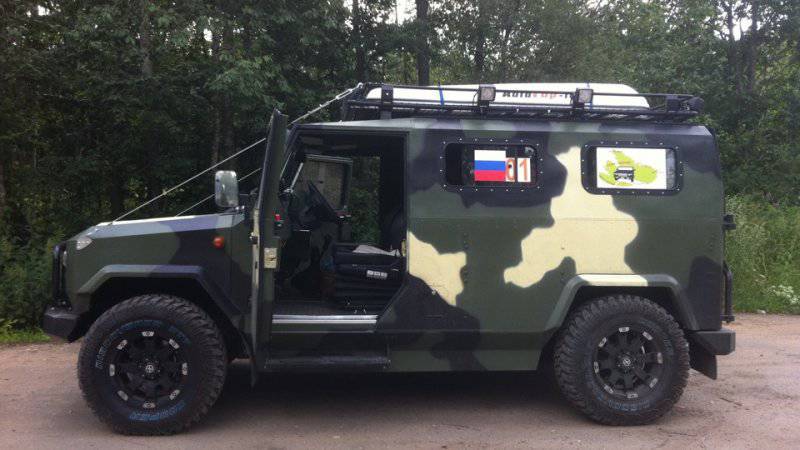 The leadership of the Ministry of Defense during the Russia Arms Expo-2013 exhibition in Nizhny Tagil expressed interest in special-purpose transport vehicles Scorpion-2M, said Dmitry Mitryayev, Chief Designer of Zashchita Corporation, CJSC.
"It is interesting for the Ministry of Defense. As regards supplies, the promise and desire was shown. Deputy Minister (Defense Yuri) Borisov became interested in the machines ("Scorpion-2M") and at the moment he confirmed his intentions, "said Mitryayev to RIA"
News
».
According to the designer, the military department ordered an experimental industrial batch from the enterprise to carry out preliminary exploitation. "Roughly, this is the next year," said Mitryayev.
He noted that the success of the Scorpion is due to the fact that it is equipped with a shooting module produced by the Degtyarev plant. "A machine without weapons is less interesting, and this exhibition once again confirmed - with weapons, there are much more consumers and interested responses. And our shooting is also going well for now, "said Mitryayev.
Special vehicles "Scorpio" are designed to transport personnel of military units and divisions, including off-road, as well as the transportation of goods, towing trailers, conducting reconnaissance, evacuation and transportation of the wounded. Car carrying capacity - up to one ton. Modular bodies are designed to carry up to eight people.
Russian Arms Expo is an international exhibition of armaments, military equipment and ammunition, held from 1999 on a biennial basis in Nizhny Tagil, Sverdlovsk Region, at the Prospector training ground. It alternates with the international exhibition of the Russian Defense Expo, which is held at the Staratel training ground, also once every two years.