The Minister of Labor, Mr. Topilin, made another unique initiative the day before. This initiative is aimed at reducing unemployment in the country and bringing to the "official" work of those who are working today, but do not personally inform Topilina or our state as a whole. The initiative was born in the explicit spirit of humanism and social orientation ...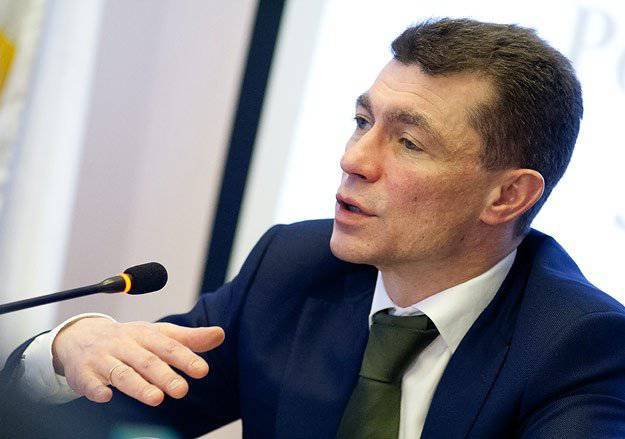 So, in order to reduce the unemployment rate in the country, Maxim Topilin makes a proposal that non-working people will not be able to receive free medical care. The experiences and arguments of the Minister of Labor are as follows:
Why does the subject's budget transfer money to the compulsory health insurance fund for non-working people without assessing the situation? Among the "non-working" there are those who work, have income, but do not pay taxes and do not make contributions to social funds. Then why should they receive medical assistance at the expense of those who also work, but at the same time make obligatory payments?
Of course, on the one hand the logic is visible. Indeed, in our country there are enough people who are officially listed as unemployed, but at the same time they themselves work and earn good money. At the same time, taxes are not paid to the budget, but they continue to count on free medical care. They continue to count like the majority of Russians, who work officially, pay taxes, as they say, for themselves and for that guy ...
But the whole catch is that the fact of having unofficial earnings must be proved by someone else. Who will be engaged in such work? Do the Ministry of Labor will create a kind of jurisdiction, whose employees will go around the homes of the unemployed, to establish surveillance on them in order to determine whether these people receive income or not. And if a certain unemployed Sidorov is caught in the fact that he sold a bag of potatoes grown in his garden or chicken from his small farm on the market, then what is he? - free medical care deprived? Like, look, you found what kind of fist: officially, you know, it doesn't work, but it is bargaining with potatoes - let them pay to paid clinics, let him have "paid" doctors appendicitis with hernia and cut them out ... I don't see him with state aid!
And what will the state do if a person really cannot find a suitable job due to certain circumstances? After all, often domestic employment centers of the population follow the path of offering truly "any work" to a person who applies to them. For example, a woman with a higher technical education "in the absence of suitable vacancies" is offered to "temporarily" pick apples or mountain ash from an agricultural company (an example, by the way, is real). And if such a job seeker suddenly refuses from the proposed job, having decided that it would be better to raise the child and engage in her personal plot without thinking, then she, too, would be deprived of free medical care? ..
According to the idea voiced, the hypothetical "potato dealer" and the woman who refused to collect the rowan offered by the employment center should certainly be deprived of "free" medical care, "stimulating" to any employment if only taxes are paid and contributions to all social funds are made.
If the Ministry of Labor, headed by Maxim Topilin, takes up the promotion of such an idea, the Ministry of Labor can be renamed the "Ministry of Labor at any cost!"
Let us turn to the consideration of another situation, which puts a big and bold question mark on the initiative of the minister. According to official statistics, unemployment in the Republic of Ingushetia is more than 44%. This is the highest figure among all the subjects of the federation. However, the majority of non-working residents of the republic simply do not have the opportunity to find a job. And not only the workplace in the specialty, but in general at least some work. When the industrial, agricultural and many other areas are far from being in a delightful state, then you can poke a finger at people as much as you want, saying that the parasites have bred here, but will it improve the situation? .. And it's really hard to imagine what will happen , if, for example, a woman who is in a position that has not worked before, will be denied free medical care for obstetric aid.
But in Russia and in addition to Ingushetia there are enough regions where everything is not all right with the availability of jobs. These are many other republics of the North Caucasus Federal District, Tyva, Kalmykia, Kurgan, Irkutsk regions, the Republic of Altai, the Jewish Autonomous Region, and the Trans-Baikal Territory.
Or Minister Topilin really believes that in the same, for example, Tyva, every 9 local resident deliberately takes time off from employment, getting "profits" away from doing the state, and that every ninth needs medical care in free clinics and hospitals deprive? Questions ... Questions ...
At the same time, the Ministry of Labor, the Ministry of Health, and indeed our entire government somehow do not care very much that free medical services in Russia are truly free. If Maxim Topilin is worried about why officially working Russians have to pay free medical care for unemployed Russians (and such, according to statistics from the same Ministry of Labor 5,4%), then the overwhelming majority of working Russians are concerned about a completely different question: why are we, working Russians, paying taxes, to put it mildly, we often encounter a situation when we are offered to pay for "free" medicine? The question is in style: well, will we put a free pay, or better pay a couple of thousands to keep it? .. That is, our OMS policy does not seem to pull "and for free, and so to hold" ... Then o what free medicine in question.
No, we will not extrapolate such a situation to all regions, all hospitals and all doctors, but still the term "free medicine" in our country is getting closer to the real oxymoron itself.
In general, instead of imposing sanctions on the unemployed, the Ministry of Labor would be better to think about creating a sufficient number of jobs in the country with decent wages and social guarantees. It would be much more effective.
PS Maxim Topilin - Minister of Labor and
SOCIAL PROTECTION
.