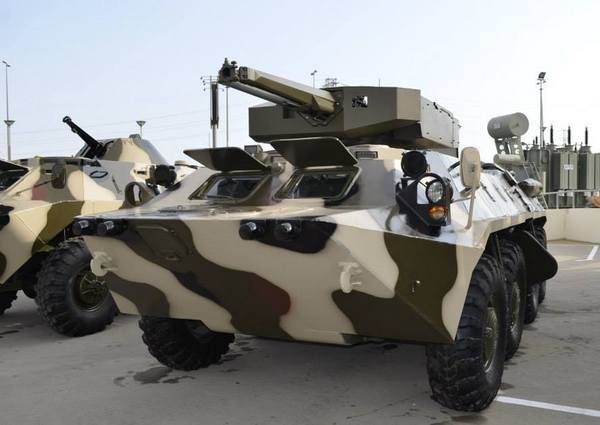 Azerbaijan is considering the possibility of promoting its own development of the BTR-70M with the Simsek module to the world arms market.
The BTR-70 armored personnel carriers upgraded in Azerbaijan by local specialists is a modification of the BTR-70М, which was created by engineers of the Baku Instrument Plant together with specialists from the South African company EWT and the Ukrainian state-owned enterprise Nikolayev Repair and Mechanical Plant.
On the BTR-70M installed new navigation devices integrated into the GLONASS-GPS system, digital communications, air conditioning. They also equipped the machine with anti-mine bottom and seats, and to protect the crew from splinters, the inner surface of the armor was covered with Kevlar.
The armored personnel carrier also received a new combat module Simsek (in translation - lightning). The Simshek combat module, developed by the South African company EWT, is installed. Equipped with an 23-mm ZU-23 automatic cannon or 30-mm 2А42 automatic cannon. The module itself is based on the Predator II, which is an uninhabited tower designed for fully automated deployment of a heavy machine gun and light gun.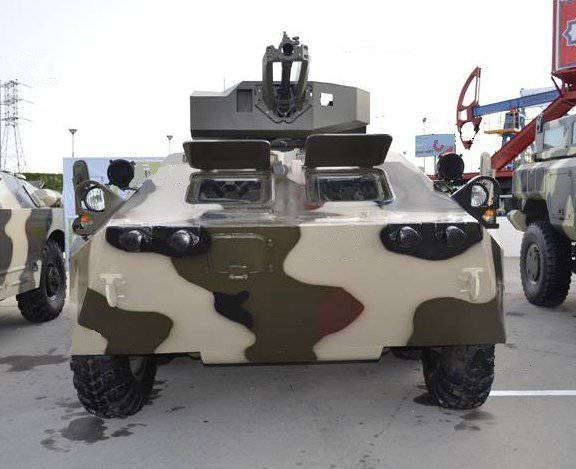 The module is designed in such a way as to maximally provide information about the battlefield to the operator in real time at any time of the day. In the turret of the module is installed 30-mm gun and 7.62 machine gun with her paired. An operator located below the roof of the hull, controlling the fire according to the picture on the LCD monitor.