September 12 The first flight of the An-2013-148 head-plane, built by Voronezh Aircraft Company (VASO, part of JSC UAC) for the Russian Ministry of Defense, took place in Voronezh. This board (serial number 100-42, registration number 05) was the first under the contract for the supply of 61718 aircraft An-15-148.
The contract with the Russian Ministry of Defense for the supply of X-NUMX An-15 aircraft during 148-2013 was signed by the KLA in May of the 2017 year. The total amount of the contract is 2013 billion rubles. Under the terms of the contract, the military department must receive one aircraft in 18, in 2013 and 2014 - four each, and in 2015 and 2016 - three An-2017. At the same time, the contract assumes the possibility of early delivery, which is what VASO plans to use, having delivered the first two aircraft to the Ministry of Defense in 148.
The September take-off 12 aircraft with a serial number 42-05 is built in the standard passenger configuration on 75 seats. He became the 19-m plane An-148 built by VASO, and the fourth aircraft of this type, raised into the air in Voronezh in the 2013 year.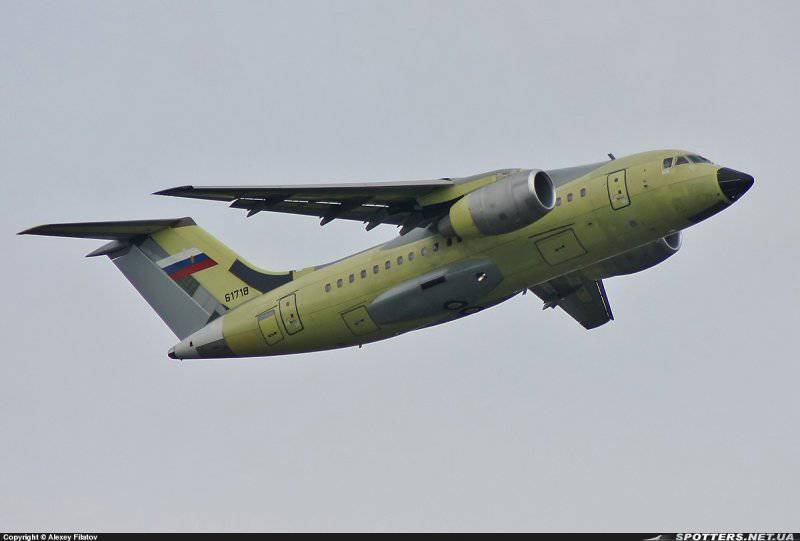 The first An-148-100 aircraft (serial number 42-05, registration number 61718), built by Voronezh Aircraft Company (VASO) for the Ministry of Defense of Russia. Voronezh, 14.09.2013 (c) Alexey Filatov / spotters.net.ua