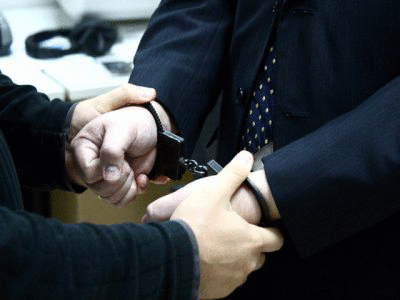 In St. Petersburg, a military court arrested Colonel Valery Konopatov, who holds the position of head of fuel and lubricants (POL) of the Western Military District, on suspicion of involvement in the theft of fuel on 87 million rubles, reports Fontanka.ru.
The Military Investigation Department of the ZVO opened a criminal case under article 159 (fraud) of the Criminal Code of the Russian Federation. According to the investigation, Konopatov and several ordinary employees of the fuel and lubricants service carried out the theft from December 2011 to December 2012.
The scheme, presumably, was the following: fictitious documents were provided to one of the military units (base-storage) of fuel, according to which fuel was systematically obtained. In addition, according to documents provided by alleged attackers, fuel was stolen, which was allegedly intended for one of the military units of the Western Military District (ZVO).
The colonel refused to testify, referring to article 51 of the Constitution of the Russian Federation, allowing not to testify against himself. By a court decision, he was sent to the Kresty pre-trial detention center for two months, although his lawyer applied for a preventive measure in the form of house arrest.
According to Kommersant, the investigative department of the ZVO appealed to the military court with a petition for the arrest of Valery Konopatov, believing that while at liberty, the suspect communicated with other persons involved in the case, gave instructions on the preparation of fictitious fuel transfer documents.
Presumably, a high-ranking officer could have an impact on witnesses and alleged accomplices. In particular, according to unofficial data, one of the defendants in the case tried to destroy documents that could be evidence of the charges in this criminal case.
The military investigative department of the ZVO newspaper confirmed the information about the initiation of a criminal case against a high-ranking officer, but refused to comment further.