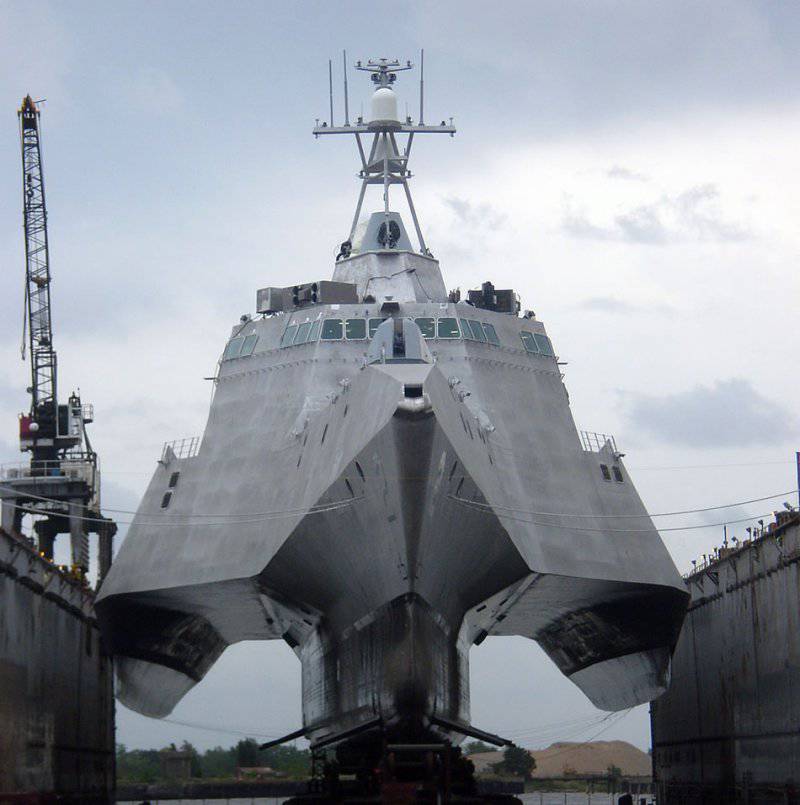 The US Navy published the results of acceptance tests of the Coronado coastal zone combat vehicle LCS-4 (Coronado), which is the first production ship built according to the LCS-2 concept.
Acceptance tests of LCS-4, like all other new warships of the American shipbuilding industry, were conducted by experts from the INSURV (Board of Inspection and Survey), an independent commission on the inspection and acceptance of US Navy ships.
The LCS-4 tests became for the INSURV commission the second acceptance tests of the Independence type ship. During these tests, the operating conditions of the main power plant of the ship were checked, including full power mode, controllability, mooring, launching and receiving aboard 7- and 11-meter rigid hull inflatable boats, demonstrating the possibility of detecting surface targets for later destruction.
According to INSURV experts, during the tests, the characteristics of the Coronado were confirmed, which were distributed in the middle of the range typical for ships that were at the beginning of the production process. The deficiencies found will be eliminated until the transfer of LCS-4, which is a standard process for the construction of all new US Navy ships.
The results of acceptance tests showed a significant improvement in the construction of LCS-type ships compared to the results of acceptance tests of the Independence head ship, built according to the LCS-2 concept.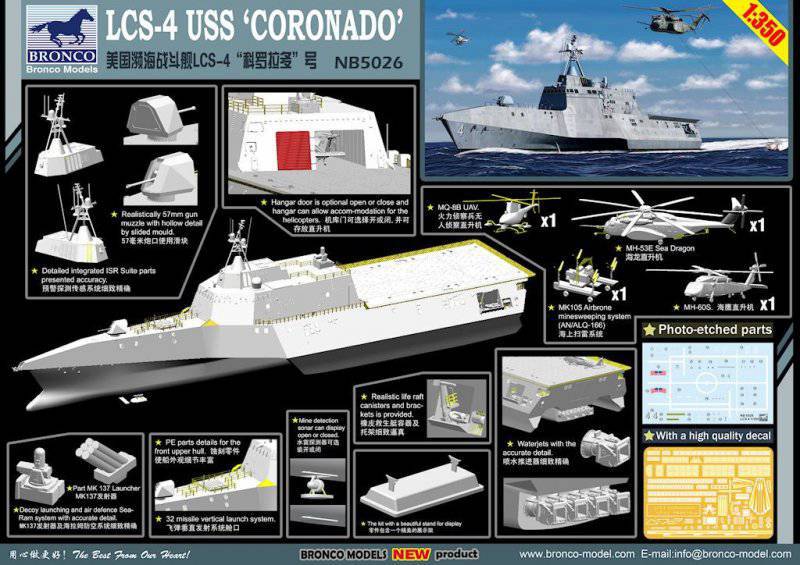 INSURV experts during the Coronado tests found only 10 deficiencies, which is a significantly better result compared to 40 deficiencies identified at the same stage in the lead ship Independence. These shortcomings significantly reduce the ability of the warship of the coastal zone to perform the assigned tasks, affect the safety of the crew and equipment, and impede the normal operation of the ship.
According to the results of the acceptance tests, INSURV representatives filled in 756 notifications for revision, while during the acceptance tests of the Independence ship 2080 such notifications were issued. This indicates an improvement in the serial production of coastal warships according to the LCS-2 concept, which is maintained by Austal USA. Admission to
fleet
The Coronado, the second Independence-class ship (the first production ship), is scheduled for April 2014.