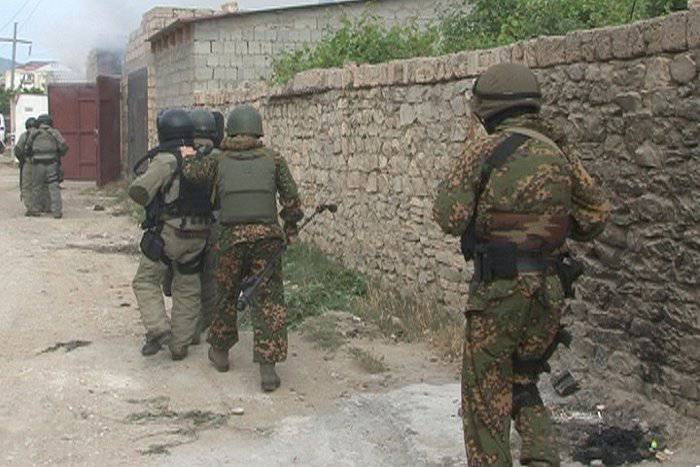 Special Forces on Thursday liquidated a group of bandits in Urvansky district of Kabardino-Balkaria together with its leader. According to the National Anti-Terrorism Committee, they were involved in a series of murders and attempted murders.
On Thursday morning, the NAC reported that the special services with 7: 30 Moscow time were conducting a counter-terrorist operation in the Urvan district of the republic. The shootout began after the special forces found a militant tent in the forest near the village of Kahun. The siloviki tried to detain the suspects, but they fired back and tried to throw special forces into grenades.
During the battle, the alleged bandits were injured incompatible with life. Among those killed was Ruslan Makoev, the leader of the "Urvan" gang, born in 1985. None of the special forces and the civilian population was injured.
According to the anti-terrorism committee, members of the gang of Makoev were involved in the murder of the rector of the Kabardino-Balkarian Agrarian University and in the assassination attempt on the head of the Urvansky district, which killed a police officer.
In addition, terrorists are accused of other murders and assassinations. The NAC said that recently suspects were preparing a series of terrorist attacks in Kabardino-Balkaria.
Counterterrorist operations are regularly taking place in the republic. The last time a major armed clash of militants with special forces occurred on 18 in July of this year, as a result of hostilities in the village of Islamey, Baksan district of the republic, the criminal gang was eliminated.
A group of four suspects blocked in a private house opened fire on the security forces and was subsequently destroyed. A search of the house found a large amount of ammunition and an improvised explosive device with a capacity of three kilograms in TNT equivalent.
A few days before the security forces liquidated three bandits on the outskirts of Nalchik. Special Forces arrived at the location of the militants after a resident of the area saw armed people in the dacha sector and called the police.