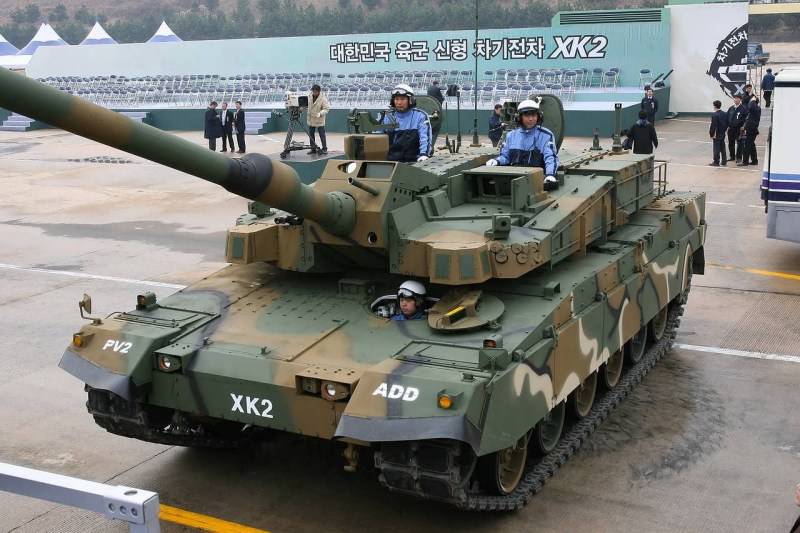 The Department of Defense Procurement Programs of the Republic of Korea (RK) once again extended the test program of the propulsion system of the main combat
tank
K-2.
Thus, the date of adopting a new domestic machine is postponed again due to technical problems, ITAR-TASS reports.
Carried out in August, tests of the power plant of the tank, including the engine and transmission, demonstrated that they did not meet military requirements.
The project to create a new battle tank, which spent over 2 trillion won (1,84 billion dollars), began in 2006. This was preceded by ten years of research and development designed to replace existing combat vehicles, including the K1 tank and the outdated American tank M48.
However, plans to start mass production of domestic tanks in 2016 were in jeopardy due to the ongoing problems with the power plant.
If all the other tests have been successfully completed, engine and transmission failures can force developers to make major changes to the project, reports Renhap.
"Now the Office of Defense Procurement Programs has extended the test period in order to discuss with other departments the possibility of further delaying the project or revising all plans altogether," said his representative.
If, because of the details of domestic production, the tests fail again, then Seoul may consider the possibility of purchasing a power plant in Germany.
Diesel engine 1500 hp and the transmission for the K-2 tank was copied by the Koreans from the German MTU-890 project. The main developers are local Doosan Infracore and S&T Dynamics, which have attracted over 1000 local subcontractors.
The new tank is equipped with an automatic gun caliber 120 mm, it is able to reach speeds of up to 70 km / h and with the help of a snorkel can overcome water obstacles down to the depth of 410 cm.