Today, when materials about the readiness of Western countries to attack Syria appear one after another in our media, you involuntarily recall other materials that appeared there quite recently and, accordingly, comments to them. Let me remind you that these materials were devoted to the supply of Russian C-300 missiles to the Syrian government. And ... the joys of many of our compatriots simply had no limits, which they directly communicated in social networks: "Well, now we will show them!"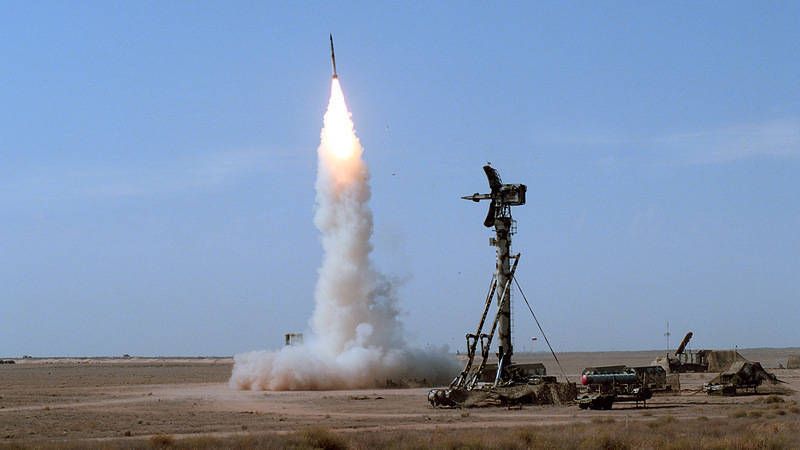 Meanwhile, it is obvious that the time is now when only missiles — even very good ones — are, alas, not enough, but for a decisive victory something else is needed! What exactly? Well, for example, skillful management of public opinion, without which even the best rocket may be out of business. And are our respective services ready to wage such wars and — most importantly, how are such modern information wars conducted?
To be able to use information - be it data on the number of enemy troops or a message received from secret spies that an enemy commander, say, fears spiders to death - has always meant a great deal. And numerous press speculations around C-300 can also be viewed as part of the information war. And the war is conducted very skillfully. But are we skillfully waging information wars or not?
Experience shows that it's not very, and it's enough to read old Russian newspapers to see this. Well, for example, we launched it in Russia on the water in 1871 - 1875. two round battleships - "popovki", named after their creator, Vice Admiral A.A. Popov and they were very specific ships, and it was necessary to understand! However, no one else, namely, our Russian press attacked them with the most indiscriminate criticism, so that at that time they were not writing just "lazy" ones. As a result, the authorities received a slap in the face, and the press continued to torment it at all levels, and not so much the opposition — well, let's say the Bolsheviks and the Social Revolutionaries, but its own, state, existing, so to speak, by the will of those in power. So on the same page it was written about the sovereign-emperor as about the Leader, but then there was material about the trial of the generals who surrendered Port Arthur and the Japanese who surrendered to Tsushima, and what even some of our citizens could think about such a king, who made all this happen? The "mistakes" (and most likely these were not mistakes!) Of the Russian press led to the fact that Nicholas II, in the first three years of World War I, turned from the "white king" - the epic hero, leading the people to the universal battle with " Teutons "- in the" king-fool "," drunk "and" traitor ". As a result, the authorities refused to use the images of the emperor and his family for patriotic propaganda. That is, the "media" war by the Russian monarchy was lost long before February 1917 of the year!
And now let us recall the words of A.S. Pushkin from his immortal tragedy "Boris Godunov" - than was the Pretender strong? "Not by army, no, not by Polish help. And opinion; Yes! By the opinion of the people. "But the press didn't deprive the king of a good opinion and as a result (although only the press, of course, nothing to do with it!) What happened happened.
However, if you think that the red commissioners have learned a lesson from this, then you are cruelly mistaken! No, leading again a brutal information war for the world revolution in the minds of the popular masses, they allowed in their own press well, simply outrageous bloopers, which, again, clever and experienced people could not be allowed in any way. For example, if in the editorials of the newspaper "Pravda" it was written how badly "there" lives and how the workers in the same US starve, then on the fourth page, in the section "
News
science and technology "it was reported that ... there was opened an" automatic plant with conditioned air, shadowless light and other amenities for workers! "Even worse were political articles from eyewitness journalists who ... yes, the same were criticized by the United States, but at the same time wrote them such that it simply could not but envy and ... anger! Envy to those who have it all now, and not somewhere in the "bright tomorrow", but hate for those who already had it, even if it was only a few!
Further more! The war in Spain began and our newspapers began to report on ... Republican victories! Those constantly smashing the superior forces of the enemy, seized trophies and ... retreated, retreated, retreated! To beat - beat, trophies captured, but receded !!! Well, the funny thing is the message in the same "Pravda" that Marshal Tukhachevsky was the son of a peasant, and then three months later, after his arrest, that he was ... the son of a landowner! As if people had no memory!
Similarly, if not worse, the situation was during the war, but this topic is so extensive that it requires a separate article, but here you can say that well, then it was impossible to write then the way it was written. And again, it is surprising that neither journalists understood this, nor Stalin himself obviously did not understand!
As a result, only at the beginning of 50 in the city of Kuibyshev there were more than 15 people who thought and spoke about it out loud that the Soviet policy in the Korean conflict was diametrically opposite to what all Soviet newspapers wrote about! So among those arrested were 65-year-old pensioner Valery Slushkin, and 36-year-old collective farmer Bari Khasanov, and 35-year-old artist of the Novokuibyshevsky Palace of Culture Pyotr Zhelyatsky and many, many others. All of them, because of their political ignorance, went to camps for a period of four to six years. And this data is only for one area. But how many people thought exactly the same, just did not chat? Well, and then it was all the same, including the message of the Soviet government that "an unknown plane went to the side of the sea," although in fact it had long been lying at the bottom! That is, it is obvious that in the past Soviet propaganda did not know how to wage information wars, but whether our Russian propaganda acquired such experience in recent years is how to look at it. On the one hand, it seems like "yes", but on the other hand, we constantly have no money for anything!
We will not say now whether the regime established in the USSR from 1917 to 1991 was good or bad for the year, the main thing is that it was established and had a corresponding ideology. Consequently, the state was supposed to strengthen it. And not only (and not even so much!) At the expense of repressive bodies, but at the expense of skillfully disseminated information. And what was ours? Instead of one, a single stream of information striking into one goal, we had three ... in divergent directions. One - "everything is bad there, bad, bad, the world revolution will start soon!" The second one - "that's what the technology is, what discoveries are there, how many cars were sold there!" Well, feuilletons ... there seemed to be a "critic" of the bourgeois system in them. But in fact between the lines read admiration for the standard of living! And no one, neither the editors of the newspapers, nor Stalin himself saw this and did not understand (here it is the absence of high culture and good education!) What this will lead to. That is, in a totalitarian country, the press must be completely totalitarian. Even the grains of democracy are harmful to her! But ... they did not understand, did not see, and as a result, already in 1953, a huge number of people in the country did not believe the newspapers, the government and the party. Well, then this process went on increasing. So here even the notorious "Dulles plan" was not needed. However, take a look at your leisure in the library or archive, look through the files of newspapers for 30,40,50 years and you will be terrified by the mass of inconsistencies and absurdities, just throwing them into the eyes!
However, let's go back to our rockets. They were delivered, no - again, it does not matter. It is important how much in Syria does all this get worthy, that is, advantageous to Russia, reflected in the local Arab press, on radio and on TV? That is, roughly speaking, does Russia have enough money to pay for the "good tone" of the Arab media, or is everything left to chance?
But here, for example, the missiles were set and our personnel arrived with them. But will the custom articles in the Syrian press on how well these missiles be adapted to local conditions be paid, and the experts sent with them are experts in their field? Rather, I will believe that completely different materials will appear there, that the rockets are old, that they were sent to Syria according to the principle of "God, we are not worthy," and the specialists are so-so, because "there are no good specialists in Russia for a long time ... with such a salary! "
Further more. You can repeat the experience of the war in Spain, when one of the Spanish officers publicly stated that such a large number of Soviet officers-instructors put them, the Spaniards, in the position of a "colonized nation" and give an interview with one of these local officers. But rocket stuff is difficult, learning how to work with them is not so easy, and what will happen if local officers create such a negative attitude towards them? There is one unsuccessful launch, another ... Study ... or sabotage ... who knows? As a result: "Well, you see, we warned you!" - the journalists would immediately come back with relevant comments and in which direction would public opinion turn?
And to our specialists, as soon as they find themselves beyond the threshold of a military base, it will be possible to send recruiting agents. It is clear that they will immediately report "who needs it!" So after all on it and calculation! Here it will be possible to write in the newspapers that "there were attempts" and ... any technical problems to blame for the fact that "they did not bribe one, they bribed the other!" And again, what would the Syrian military personnel think about this, not to mention that, after all, similar methods can also be applied to him ...
Note that the forms of informational impact on society can be versatile and very effective, but it is not known how ready we are for them in the Arab East. After all, here in the same Spain, the USSR supplied and
Tanks
, and airplanes, and rifles, but ... the Spaniards said that all of this was not enough, the machine guns were old and "shot", and the rifles were single-shot remingtones of 1902!
Well, and finally, a remark relating more to psychology, but related to managing people through the dissemination of information. Simple people are always impressed by the action. And any doubt is stress for them, this is excitement, and in a state of excitement, especially excessive, it is better not to work with complex technology! Sharply increases the likelihood of error. And local media again, any such mistake will inflate "against us." Or do not inflate if they are paid accordingly. And now I am very interested, are we ready to pay for it?