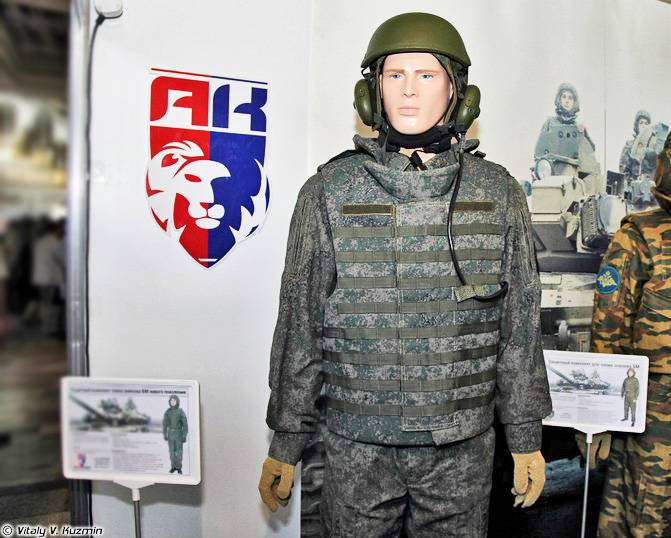 Armocom Center - the leading developer and manufacturer of personal and comprehensive protective equipment in Russia, has developed a protective kit for a crew member
tank
new generation.
The new protective kompekt is designed to protect the crew members of armored vehicles from the effects of damaging elements arising in the reserved manned compartment, and from thermal effects.
The structure of the new set includes: body armor, splinter plate on the standard headset, protective overalls.
The weight of the kit is 5,8kg, while the protection area is around 213дm2, the anti-splinter resistance of the body armor is V50 protection level of at least 550M / C. The kit provides protection against exposure to open flames of at least 25.
The kit ensures the preservation of protective properties at a temperature range of operation from -50 ° С to + 50 ° С, exposure to precipitation, after 4-x multiple degassing, disinfection, decontamination, as well as after exposure to fuels and lubricants and special liquids used in the operation of BM.
All armored elements of the product are made of ballistic fabric based on high-strength domestic fiber Armos with water-repellent treatment.
Overalls, outer covers of the bulletproof vest and lining are made of fire-resistant camouflage fabric.
Structurally, the bullet-proof vest consists of detachable chest and dorsal sets, a turn-down collar, on the cover of the bulletproof vest there are patch pockets for accommodating standard equipment and an evacuation device.