Vietnamese entrepreneur Nguyen Quoc Hoa (Nguyễn Quốc Hòa) from the city of Thaybin independently designed and built a small submarine - the first submarine of the Vietnamese construction during the year. The boat received the "patriotic" name Trường Sa 1 ("Spratly 1"). The single-hull ship with a crew of one or two people is built of shipbuilding steel with a thickness of 10-15 mm, and has a surface displacement of 9,2 tons, and underwater - 12 tons. The length of the hull 8,8 m, the height of the cabin - 3 m. Two diesel engines 90 horsepower with. two propellers are set in motion, and the inventor claims that the power plant of the boat is "air independent" using the "Vietnamese technology" developed by him. As is clear from the explanations of the author, an attempt was made to arrange the work of diesel engines in a closed cycle modeled on the installation of the ED-KPI used at one time on the Soviet submarines of the 615 project. The installation on Trường Sa 1 was performed using exhaust gas regeneration, passing it through a filter and enriching it with kilor gas produced by an oxygen generator (? - the issue with obtaining and storing oxygen is unclear), the excess carbon dioxide is removed overboard. The stock of diesel fuel is 1 ton. According to the very optimistic calculations of Nguyen Quoc Hoa, the boat will be able to move underwater up to 15 hours and reach an underwater speed up to 20-25 knots (!!). The depth of the dive is indicated up to 50 meters, the cruising range is up to 800 miles, and the autonomy is up to 15 days.
Currently Trường Sa 1 is being retrofitted in the shipyard employee for its author's hangar of his company in Thailand. Marine trials are scheduled to begin in November. The 56-year-old inventor views the Trường Sa 1 as a purely experimental vessel, and hopes on its basis to design larger-sized submarines, also suitable for military use, and capable of making a contribution to the protection of the Spratly archipelago. If the first sea trials succeed, Nguyen Quoc Hoa plans to test Trường Sa 1 on the Spratly Islands, where the boat should be delivered by cargo ship. The designer said that he was already designing a boat "of twice the large size" capable of carrying up to three tons of payload, "which is equivalent to two torpedoes".
It should be noted that the creation of Nguyen Quoc Hoa provoked rather ironic, albeit benevolent, responses in the Vietnamese media and the Vietnamese Internet.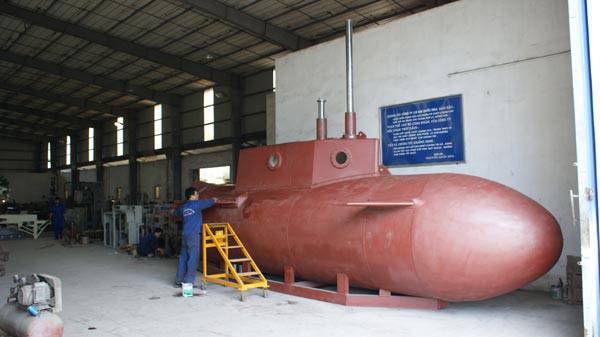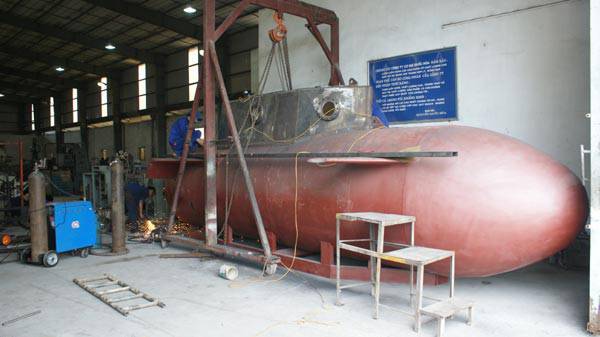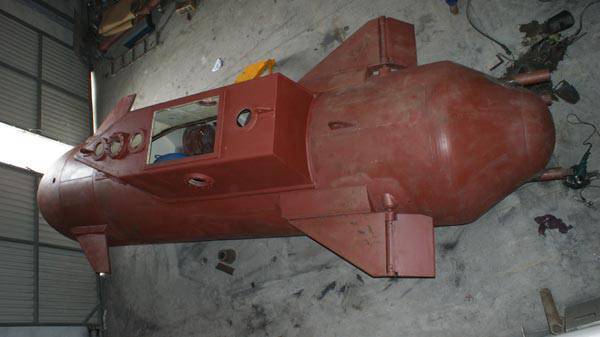 Submarine Trường Sa 1 Vietnamese inventor Nguyen Quoc Hoa. Thaybin (Vietnam), August 2013 of the year (c) Nguyễn Quốc Hòa / soha.vn