JSC Zelenodolsk plant them. A.M. Gorky "(a member of the group of companies Holding Company" Ak Bars ") in a press release reported that 22 August 2013 of the year at the Novorossiysk naval base signed an acceptance certificate of state tests of a submarine boat P-350 of the 21980 project (serial number 984, tail number "842"). This is the fourth boat of the "Rook" series, built at OAO Zelenodolsk Plant named after A.M. Gorky "about the project developed by JSC" CB "Vympel" (Nizhny Novgorod).
The fourth boat of the project 21980 was laid down on May 5, 2012. At present, the fifth Zelenodolsky Grachonok (serial number 985), laid down on July 27, 2012, is being tested at the external delivery base, and the sixth (serial number 986, laid on May 7, 2013) and the seventh (serial number 987) are under construction on the stocks of the plant , laid July 27, 2013) boats. Upon completion of construction and passing all tests, they will replenish the composition of the Caspian
flotilla
.
Earlier, the Russian Navy already received three boats of this type built in Zelenodolsk - П-104 (981 serial number, commissioned in November 2009, based on Kronstadt), П-191 (serial number 982, commissioned in October 2011) and П- 349 (983 serial number, acceptance certificate signed on November 14 of the year 2012). Boats П-191 and П-349 are based on Novorossiysk.
Three more boats of the 21980 project are being built at JSC Vostochnaya Verf in Vladivostok (the serial numbers 8002 are 8004). The head Pacific "Rook" was launched on the 24 on June 2013 of the year and is scheduled to be launched to factory trials in the coming days.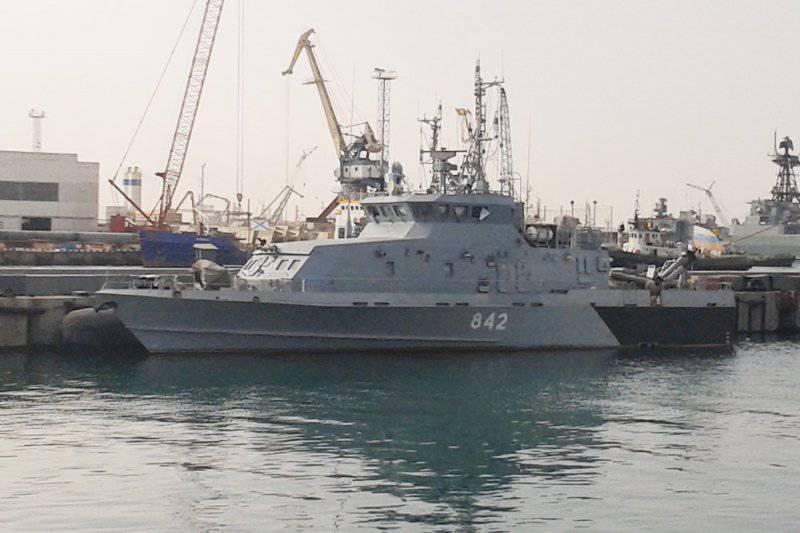 Anti-diversion boat П-350 of project 21980 (serial number 984), built for the Russian Navy at JSC "Zelenodolsk Plant named after AM. Gorky, "on the eve of the signing of the acceptance act. Novorossiysk, August 2013 (c) OAO Zelenodolsk Plant named after A.M. Gorky "