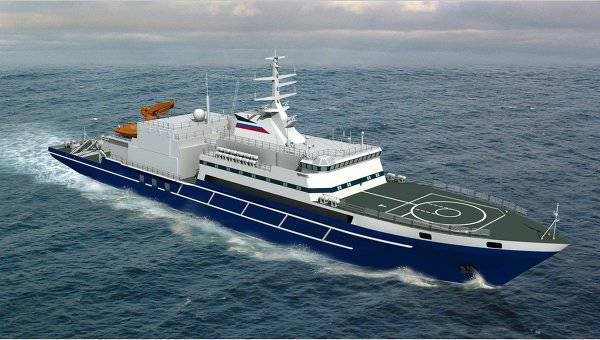 By the end of this year, the Russian Navy will receive 10 modern search and rescue vessels and boats to increase the potential for rescue at sea, reports en.rian.ru on August 21.
Delivery of new modern ships and boats of this class is vital for the Russian Navy, as the fleet still does not have reliable means for conducting rescue operations against submarines and ships in distress.
"The construction of the Igor Belousov rescue vessel (figure) and the Viktor Konetskiy rescue tug is at the completion stage," said the head of the search and rescue service
fleet
1st rank captain Damir Shaikhutdinov. According to him, the Baltic Fleet will receive four rescue boats, the Black Sea Fleet three multi-purpose rescue ships, the Caspian Flotilla will include the SB-45 rescue boat.
In 2000, during the tragedy of the nuclear submarine Kursk, Russia was forced to rely on assistance from the Norwegian divers to reach the hull of a sunken submarine at a depth of 108. The Russian Navy acquired a number of foreign-made deep-sea rescue vehicles.
Currently, the Russian Navy has in its composition underwater rescue vehicles Panther Plus and Tiger British built.