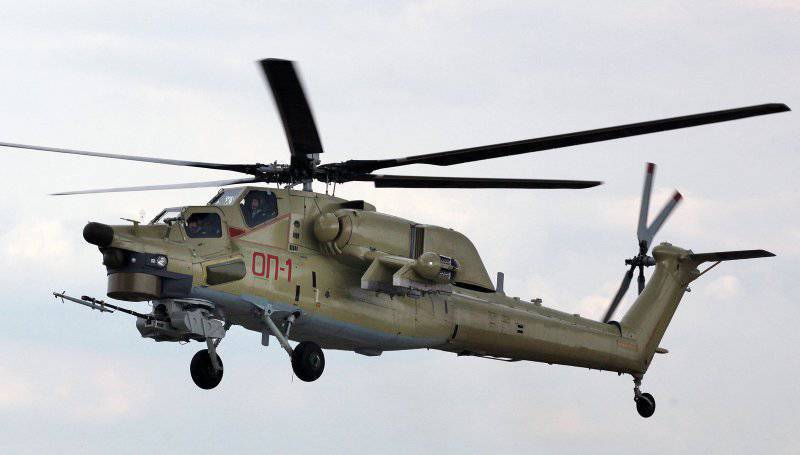 Russian President Vladimir Putin arrived in the Rostov region, where he will hold a meeting on helicopter engineering. During the working visit, the head of state visited the Rostov Helicopter Plant, where he got acquainted with new samples of combat and military transport helicopters, RIA-
News
The head of state was shown the latest developments of the enterprise, in particular, the Mi-28UB helicopter. This is a dual-control machine that can be used for piloting the Mi-28Н while maintaining the entire functionality of the attack helicopter.
Combat training helicopter with a double set of controls Mi-28UB, created at the holding's company - Rostvertol OJSC - based on the combat helicopter Mi-28Н "Night hunter"
Mi-28UB can search and destroy the enemy's equipment and manpower, low-speed air targets at any time of the day, as well as in adverse weather conditions. The main difference between a new combat training vehicle and the Night Hunter is a double hydromechanical control system that allows you to control the helicopter from both the pilot's cabin and the pilot's operator's cabin as an instructor. The instructor's cabin is enlarged, the upper part of the lantern of the pilot's cabin is expanded, the configuration of energy absorbing seats has been changed.
In addition, the plant is upgrading the world's most heavy-duty helicopter, the Mi-26T, in the Mi-26Т2 variant with a reduced number of crew members, a glass cockpit, modern avionics and the possibility of night-time use.