I remembered a long-standing conversation with a truck driver who worked in the construction market. Soon, he said to me, we will be the masters here (this was in Moscow 1999). Do not believe? You'll see, in 10-15 there will be a lot of us here, we will open our companies everywhere, build mosques, and you will work with us. Why, I asked him. Everything is very simple we Muslims always support each other in any business. It is hard to believe something, you are killing each other there in the Caucasus. This is there, and here we are, above all, Muslims, and only then a punisher (he himself was a representative of this people), an Ingush, a Chechen. We are united by the faith of our fathers, therefore we are strong. And our faith unites us, I answered him. No, dear, you have betrayed your faith and sold, you now worship the money. For the money you are ready to sell anything. Unfortunately, then he was right, soon in Moscow began to explode at home. Because someone for money missed cars with explosives, someone handed over the cellars of residential houses for money, not asking what they would store for the goods, someone did not check for people who store their goods in the basement of the apartment building. I had nothing to say to him.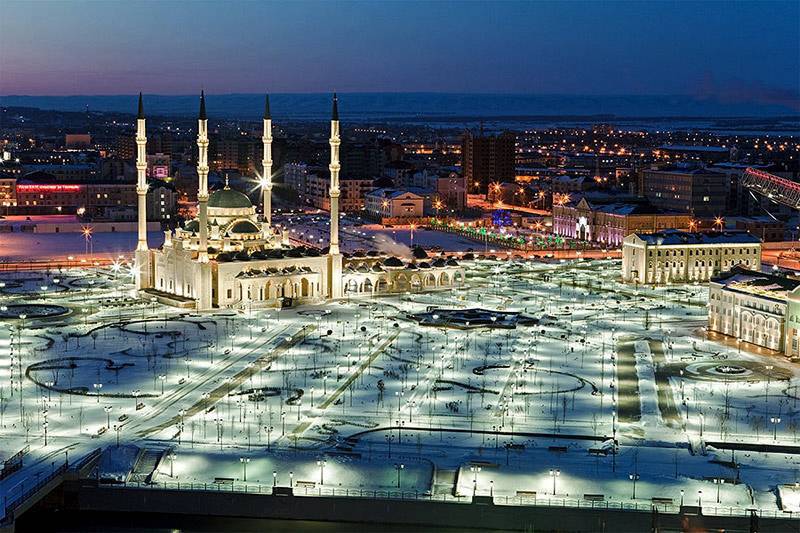 I remembered this conversation now, when there is a vote for the choice of the symbol of Russia. As you know, at the moment, the Heart of Chechnya named after Akhmat Kadyrov is leading by a large margin. Something is really wrong with us, if in Russia 80% considers itself to be Russian, and the symbol of Russia is a Muslim mosque.
In the Russian Empire there was no division according to nationalities (although the nationalities did not disappear anywhere). In Russia, it was possible to classify themselves to one faith or another. The bulk of the population were Orthodox Christians in the first place and already, then people attributed themselves to one or another nationality. Accordingly, all those who professed Orthodoxy were considered RUSSIAN. Nationality had NO significance. Now, the majority of the population, considering themselves Russian, treats their fathers and grandfathers faith quite coolly, and sometimes even hostile. We became "Kinship not remembering Ivanas", mankurts as Chengiz Aitmatov wrote. To profess to be an Orthodox is considered backward, terry-Middle Ages. Streams of lies are being poured onto the church, and only the lazy ones do not kick the Russian Orthodox Church, it is even considered to be some sort of valor, involvement in the "culture of the 21st century", and RUSSIANS are silent. A Muslim will not even dream of such a terrible dream if, if a Muslim is denounced his faith, he will simply kill the offender.
So it's surprising that the mosque in Grozny has become the symbol of Russia. I have nothing against the Muslim faith and I have no complaints about the architecture of the Heart of Chechnya mosque, the building is really very beautiful. I have a question for people who consider themselves RUSSIANS (80%). If a mosque in Grozny is a symbol of Russia, then that driver was right, then we are truly traitors to the faith of our fathers and grandfathers. And the people who have betrayed their faith, unfortunately, are doomed to extinction (such examples in
stories
humanity is a huge set). I would like to believe that our people will not suffer this fate. Here is a picture of oil.