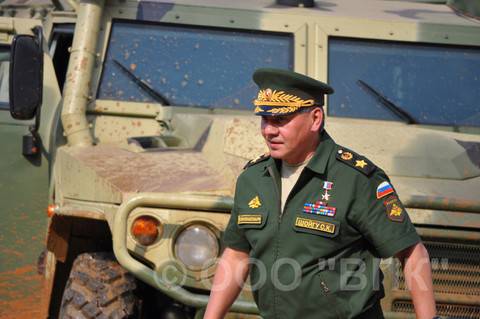 The defense minister was shown a special forces vehicle, a vehicle with enhanced mine protection and a hybrid armored personnel carrier.
"The Minister of Defense of the Russian Federation, Army General Sergey Shoigu, visited Arzamas Machine-Building Plant with a working visit," the press service of the Military Industrial Company reports. The head of the military department inspected the production workshops of the machine-building plant and the site of the enterprise, where he familiarized himself with mass-produced models of armored vehicles and the latest developments of the military-industrial company.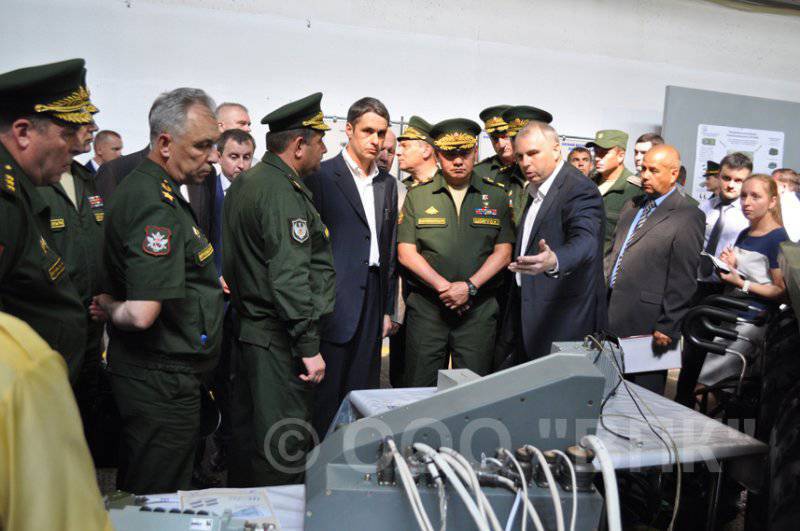 First, Shoigu inspected the 233115 special vehicle "Tiger-M SpN". It was developed by order of the Ministry of Defense for the special forces units of the Armed Forces of the Russian Federation. And already this year the first batch of such armored vehicles will go to the troops.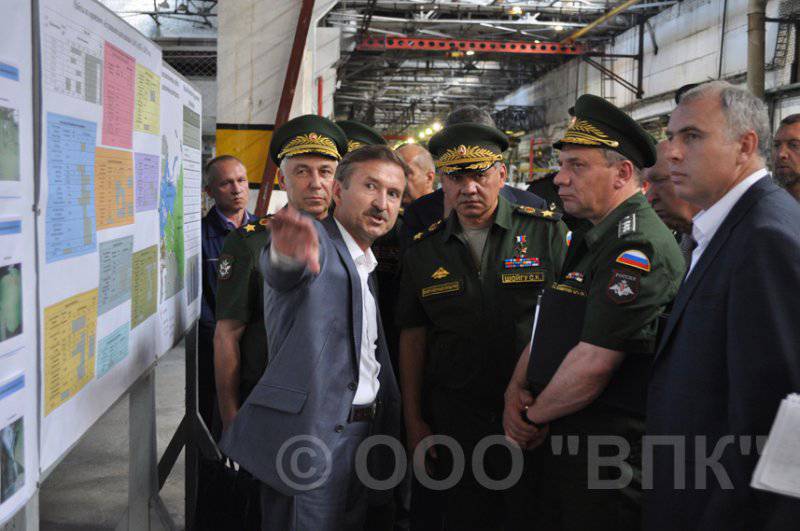 Then the head of the military department showed an armored vehicle with enhanced mine protection MIC-3924 "Bear."
Sergei Shoigu stressed that the "Wolf" armored car should complete state tests by the end of 2014, after which it would be decided to adopt it and purchase it for the Russian Armed Forces.
At the plant site, the defense minister was presented with a prototype model of an armored wheeled vehicle with a hybrid power plant and electric transmission, created as part of the Krymsk research and development project.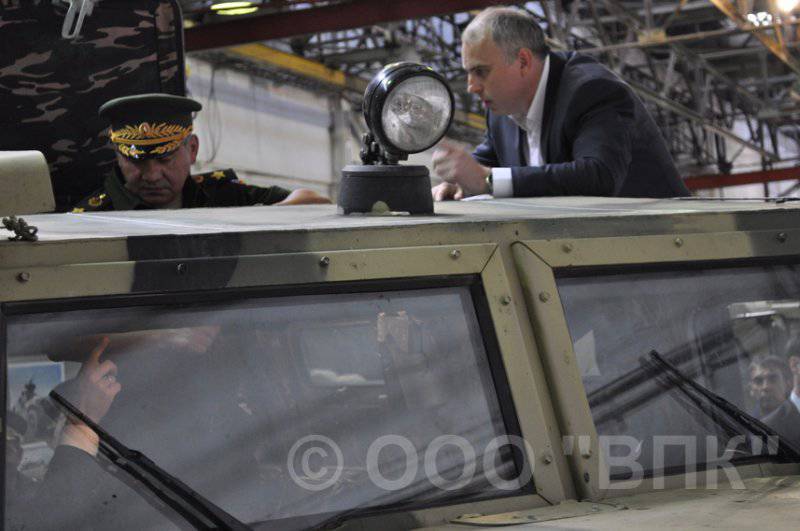 The company's specialists said that technical characteristics were fundamentally improved in the Krymsk armored vehicle: the resource was increased by 2-3 times, the useful volume by 20-30%, the degree of automation and power supply of the vehicle was increased.
The head of the military department also identified areas for further improvement of the BTR-80 and BTR-82A armored personnel carriers and the Tiger-M armored car, such as improving the dynamic characteristics and ergonomics of crew and airborne jobs, improving security, installing remotely controlled combat modules.
In addition, an exhibition of GAZ Group products, the Zavolzhsky Tracked Tractor Plant and the Ural Automobile Plant was held for the leadership of the Ministry of Defense on the territory of the enterprise.
At the end of his acquaintance with the company's products, Sergei Shoigu held a meeting on the production and supply of promising military equipment to the Russian army with the participation of senior officials of the Russian Ministry of Defense, General Director of Basic Element Oleg Deripaska, Nizhny Novgorod Region Governor Valery Shantsev, and leaders of the Military Industrial and businesses.