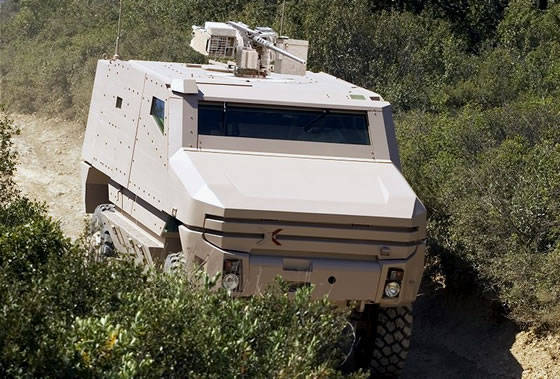 The French parliament received a report from the Ministry of Defense on arms exports in 2012. Minister of Defense Jean-Yves le Drian will personally report to the Parliament in September 2013 after the completion of the parliamentary recess.
As emphasized in a press release by the French Ministry of Defense, this report differs from previous documents in greater "transparency".
According to the document, in comparison with 2011, the volume of export contracts decreased by 26% - from 6,5 billion euros to 4,8 billion euros, which is explained by the absence of large orders. Despite the decline in orders in the 2012 year, France is among the top five exporters of defense products.
In 2012, 52% of orders accounted for the Asia-Pacific region. Only India has concluded contracts for the supply of military equipment for the cost of 1,2 billion euros.
The report states that the export of military hardware is about a third of the annual turnover of the French defense industry, amounting to about 15 billion euros.
The document identifies the 20 main customers of French weapons during the 2003-2012 period. Saudi Arabia takes the first place, followed by (in order of decreasing order volume) India, Brazil, United Arab Emirates, United States, Malaysia, United Kingdom, Republic of Korea, Morocco, Australia, Russia, Spain, Pakistan, Greece, Oman, Singapore, China, Germany, Turkey and Qatar.
REFERENCE:
Earlier, the preliminary results of the year were announced by Laurent Collet-Billon, the head of the General Directorate of Armament of the Defense Ministry of France (DGA).
Despite the decline in export contracts for the supply of military hardware, concluded in 2012, the head of DGA expects that in 2013, the volume of orders will increase again. This, in particular, is connected with the planned signing by the end of this year of a contract for the supply of 126 multi-role fighters Rafal to the Indian Air Force, which will make it possible in the future to bring the figure of French exports to an "unprecedented" level.
The largest contracts signed in 2012 of the year include the sale of 500 MICA air-to-air missiles to MBDA worth 950 million euros for the Mirage-2000 fighters upgraded by a consortium of Dassau Aviation and Thales fighters from the Indian Air Force, contract DCNS, in conjunction with the Malaysian company, to build six Govind-class multipurpose corvettes for the Malaysian Navy, an order from the Saudi Arabian Armed Forces on the Aramis BBM with 4x4 wheel formula, an Indonesian Armed Forces order on 36 units. 155-mm self-propelled artillery installations "Caesar" (the contract has not yet entered into force). The Indian Navy also ordered 80 round-the-clock Vigy Observer Sagem surveillance systems.