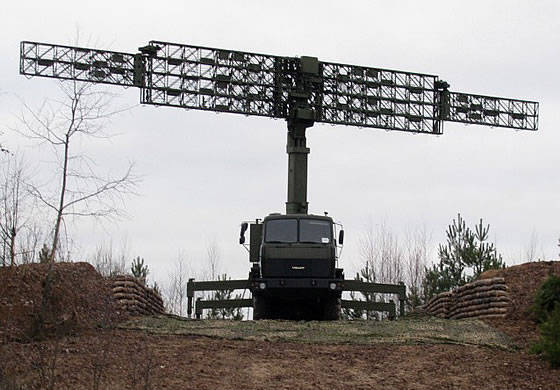 The Vietnamese Air Force is considering the possibility of acquiring mobile solid-state digital two-coordinate radar of the RV-01 "Vostok-E" radar range of Belarusian production.
These radars make it possible to effectively detect modern low-profile fighters, including the J-20 being developed in China. The station is characterized by increased noise immunity, secrecy, reliability and mobility.
Several Vietnamese and Taiwanese resources, citing Russian sources, reported that the station developed by the Belarusian Design Bureau Radar (Design Bureau Radar) developed by the Belarusian Air Force should replace the outdated Soviet-era radar P-18 radar stations in Vietnam.
According to the developers, the Vostok-E radar is capable of detecting subtle fighters, including the American F-117A, in the presence of interference at a distance of 74 km, and in their absence - up to 350 km.
Sources report that Belarus plans to sell the Vietnamese armed forces around 20 radar "Vostok-E", as well as to send advisers to train personnel to use the new equipment. A group of Vietnamese specialists have already been trained in Belarus in June of this year.
Experts believe that the strengthening of military-technical cooperation with Belarus will allow Vietnam to diversify imports by the countries supplying military hardware.