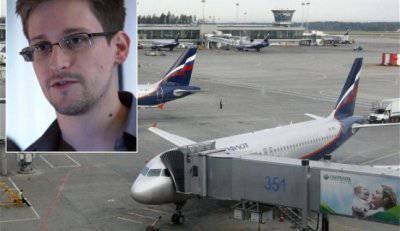 After several days of talking about who Snowden is, where he is, and where he is going to leave, shy words began to appear in the press that Edward Snowden is generally a myth, a man who really does not exist. Such information has fueled the news that many bookmaker companies in the world accept bets on whether there is a real Snowden or Snowden - this is a notion of some special services. Things reached the point that computer games and slot machines began to appear on the Web.
http://azartgames.net/9.html
, in which the main characters were Edward Snowden and Anna Champan.
Conspiracy, bordering on show business, could go even further if Mr. Snowden himself did not appear in the Sheremetyevo transit zone, where he unexpectedly decided to hold a meeting with human rights activists. Snowden cannot leave the transit zone, and therefore the meeting took place exactly where the law allows the fugitive from the United States to do it.
An interesting fact is that some human rights activists with whom Snowden wished to meet, did not show up at the meeting itself. Among such "draft dodgers" can be called Inna Khadzhiyeva from the well-known organization Human Right Watch, as well as the lawyer Mr. Reznik. The first left her absence without comment, the second declared that he had important business at that moment.
Meanwhile, the airport was going something utter. Journalists literally attacked the air port in order to get hot information. And, it must be admitted, such information was obtained. It lies in the fact that Edward Snowden seeks political asylum in the Russian Federation. Anatoly Kucherena, commenting on Snowden's request for political asylum in Russia, said that the petition could be granted within three months from the time it was filed. At the same time, Kucherena said that the petition itself had already been filed, and the migration service began work on it.
In addition to asking for political asylum in Russia, Edward Snowden asked human rights activists who arrived at the meeting to bring his words about violation of the letter of the Declaration of Human Rights to the American president. Obviously, the words of Snowden by Barack Obama will be heard without the mediation of human rights defenders.
Meanwhile, Russian lawyers have already identified the possibility of how Snowden can easily stay in Russia. As an option: the initiation of a criminal case against him.