Russian President Vladimir Putin ordered a surprise military check in the Eastern Military District to begin on Saturday night.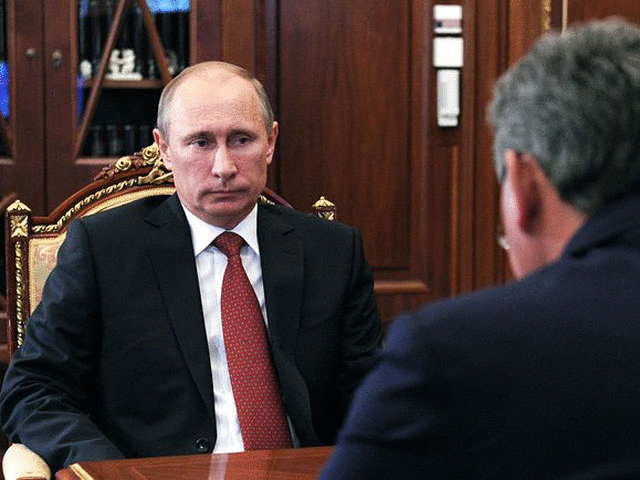 "I instruct you to conduct a sudden check of the Eastern Military District, to bring this instruction to all personnel and, at one o'clock in the morning from 12 on July 13, bring the troops of the Eastern Military District to full combat readiness and then take them to areas of study, to training grounds," Putin at a meeting with Defense Minister Sergei Shoigu, RIA "
News
».
Putin also instructed the Minister of Defense during the verification of the Eastern Military District to develop rescue skills at sea, including underwater
fleet
.
"Particular attention should be paid to the fulfillment of the tasks facing them, to the movement of large masses of servicemen to areas of concentration, to transportation, to material, technical and medical support," the president said. He asked the minister to take all necessary measures to ensure security, as well as measures aimed at preventing damage to public and private property, farmland.
"Carry out activities related to the rescue at sea and the rescue of vehicles, including the submarine fleet," Putin said.
"I ask you to report regularly on the progress of implementation," he instructed the minister. "There is," answered Shoigu.
As the press secretary of the head of state, Dmitry Peskov, said later, "taking into account the scale of the upcoming exercises, and taking into account the established international practice, the president ordered the defense minister to inform the Russian foreign partners about the upcoming exercises."
After Shoigu was appointed to the post of head of the Ministry of Defense in the Armed Forces, surprise checks are regularly carried out.
The largest was held at the end of March in the Southern Military District. About 7, thousands of military personnel, up to 250 armored vehicles, more than 50 artillery shells for various purposes, more than 20 combat aircraft and helicopters, about 30 ships of various purposes took part in the exercises.