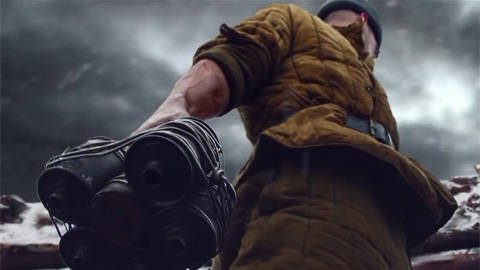 According to the public donations platform, which collects money for the film "28 Panfilov", for 4 the day before the end of the first stage of the campaign, citizens gave the project more than 3 million rubles.
Recall: a month ago, the independent St. Petersburg studio Lybian Palette Studios, desperate to get money for a movie about the exploits of the Panfilov Division from public and private foundations, began to raise funds on the Internet. The campaign was supported by the film translator D.Yu.Puchkov and the audience of his site Oper.ru, as well as the site However, and his audience.
To start working on the painting, the authors needed an amount of 300 thousand rubles, which they intended to collect in 30 days. According to the 26 donation days, the figure is 3 million 51 thousand rubles. Thus, the goal is achieved with a tenfold overlap.
Nevertheless, a high-quality film about Panfilovs cannot be made on 3 million rubles. The total budget of the picture should be 60 million rubles. This is a lot, but approximately 5-7 is less than the budget of an average Russian film that receives state or private support.
This suggests that at the next stages new resources should be connected to the support of the film - at least informational. Especially consider themselves patriotic and statist.
Or the shoot will be able to start, but will not be able to complete.