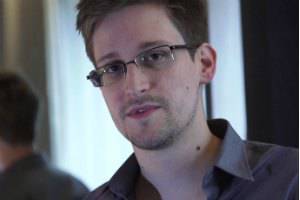 The scandal associated with such a person as Edward Snowden continues to grow. As is known, the former system administrator who worked for the CIA told the whole world that Western special services do not disdain to collect information about millions of citizens through both special computer programs and ordinary social networks. In addition, it was Snowden who said that at the G8 summit in 2009, the British intelligence services tapped the phone of the then Russian President Dmitry Medvedev.
Snowden was forced to flee the United States after his revelations. According to unconfirmed reports, he is in the transit zone of Moscow's Sheremetyevo International Airport, from where he originally intended to travel to Cuba, and from there to Ecuador, which provided the fugitive with such an opportunity. But then the Ecuadorian president decided to refuse to grant Snowden political asylum, which confused the situation completely.
A new turn of events was the unexpected proposal of Anna Chapman, which she addressed to Snowden. Chapman, who was recently declassified by Western intelligence agencies, suggested Snowden to become his wife. Today this topic is being discussed not only in near-political circles. It is discussed even by ladies who regularly visit except
beauty salon networks
to gossip with each other. After the suggestion Chapman made,
история
with Snowden, she also passed the plane with a certain shade of show business.
The proposal of Anna Champan can be considered not serious, but in fact, marrying a Russian citizen could be a real way out for him from a difficult situation. So far, no response has been received from Snowden himself, but in his Twitter a certain double of Snowden responded, accepting an offer from 31-year-old ex-scout Chapman.
But after all, the marriage option for Snowden is not the only way to escape from the prosecution of the United States. Such options (in the same vein) can offer a great many. Offhand, to announce that Edward Snowden died in the transit zone "Sheremetyevo" from the mental anguish, which caused him to harass American intelligence services. And then - Edward Snowden died, long live Edward Snowden (or a certain Edward Snowden, and at least Veniamin Chapman).