Continues to fever Egypt. Since the "democracy" came here, riots in major cities of the country have become commonplace. If under Mubarak, Egypt was a real "Mecca" for tourists from different countries, today, according to the Egyptian department in charge of the tourism sector, revenues from tourism have fallen (in comparison with 2009 a year) 6 times. The number of Russians who would like to rest in this country is decreasing.
New shocks in Egypt came at the peak of the holiday season. Riots broke out again in the main streets and squares of the Egyptian capital. Thousands of people are now demanding the immediate resignation of the country's president, Mursi. At the same time, Mursi himself is not going to resign, but he is going to create a government of so-called national accord. The protesters are not ready to accept the proposal of the president, and therefore the unrest does not subside.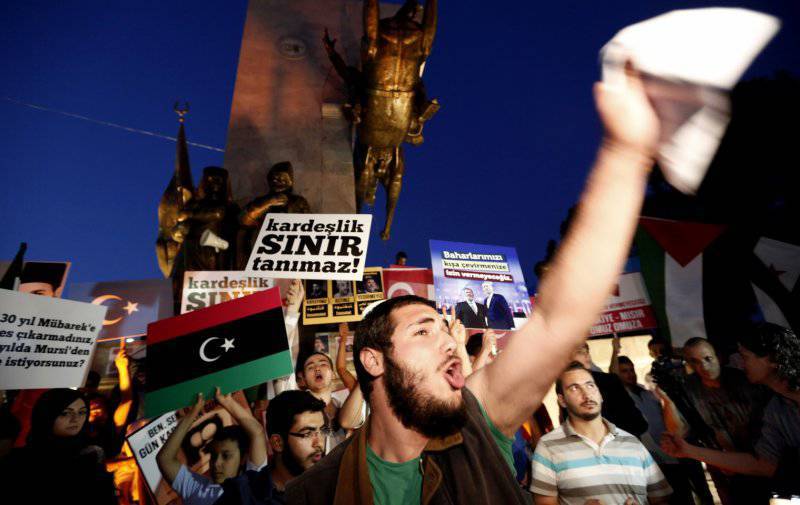 People take to the streets of Cairo, take off their shoes and threaten it in the direction of the presidential palace and other buildings that today occupy the current government. Where there used to be stalls throughout the night in which it was possible to buy souvenirs: from mini-copies of pyramids to those embroidered with beads
cases for iphone 5S
, now you can see something similar to improvised barricades. There is a feeling that the recent
история
in Egypt is repeated. A few years ago, the crowd demanded the resignation of Mubarak, today the Egyptians demand the resignation of Mursi.
Meanwhile, tens of thousands of people are gathering on other streets to support the current Egyptian president. While opponents and supporters of Mursi are divided by representatives of the police and the army. At the same time, the army occupied the building of the country's state television in order to prevent adversaries of the president from entering it. Although today no one can guarantee that television will not be in the hands of the protesters.
After all, among the military in Egypt today there are many who oppose the policies of the current authorities, who not only usurped power like Mubarak, but also try to turn secular Egypt into another stronghold of radical Islamism in the Middle East.
The situation in the country for several days remains hectic.