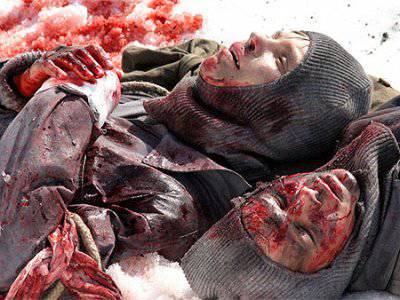 In Russia, most citizens with great reverence belong to the art associated with the military
history
. People enjoy watching the military
movie on tv
. Recognized masterpieces: "Seventeen Moments of Spring", "State Border", "They Fought for the Motherland", "And the Dawns Here are Quiet" and many other Soviet film legends.
Recently, films with claims to cover military history began to appear, with obvious hints of attempts to rewrite people's attitudes toward the Great Patriotic War. One of these films, which can be attributed to the category of kinozhi, can be called the film "Swine". This is a story by Vladimir Atanesyan by Vladimir Feinberg (Kunin). The film was released in 2006 year, and immediately received the most negative reviews from veterans and historians. It was stated that the film contains a real lie, which is aimed at denigrating the struggle of the Soviet people against fascism. After making claims not only to the director, but also to the author of the story, the latter (Vladimir Kunin) stated that the events that he once described are fictional and have nothing to do with the real history of the war. In addition, Kunin noted that in addition the filmmakers had distorted his very word, adding to the film what was not indicated in the work.
The scandal, as is known, led to the fact that Vladimir Menshov refused to hand over the award to the film "Bastards". It was in 2007, at the MTV award ceremony. Then Menshov defiantly announced that he was going to hand over the award, since the film "Shames My Country". It was a bold act of a famous director and an honest person, and it is this act that shows how to relate to the facts of the distortion of history, which today, unfortunately, are not uncommon.
The events that were described in the movie "Bastards" and the stories of Kunin attracted the attention of even the FSB. This is a special case in recent history, when an investigation of the special services is arranged on a film. In the end, the FSB presented materials according to which there was no school for training child saboteurs in the place described by Kunin (and indeed in general). This suggests that the script of the film was a priori provocative in nature in order to attract the attention of the liberal audience, which turned out in the end.