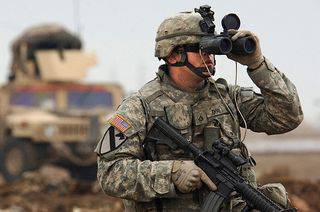 The United States, due to budget sequestration, is starting to reduce the number of its ground forces by 80 thousand people. This was stated by the Chief of Staff of the US Army, General Raymond Odierno.
The reduction is expected to be completed by the end of the 2017 fiscal year (September 30 2017). In addition, as a result of the reorganization, 33 combat brigades will remain in the Army instead of the current 45.
It is noted that out of the total reduction in funding for the armed forces, $ 487 billion falls to the share of the ground forces $ 170 billion. The US Department of State is to reduce its expenses by $ 417 billion over more than a decade in accordance with earlier laws.