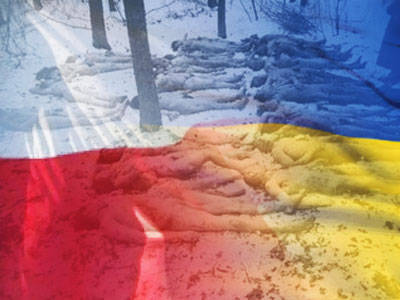 After two months of discussions, the Polish Sejm adopted a resolution accusing the Ukrainian insurgent army of "ethnic cleansing with signs of genocide", which took place in 1943 in Volyn. Reports about it "Radio Liberty".
"9 February 1943 was launched by the attack of UPA detachments on the Volyn village of Paroslya. A rough campaign of the physical destruction of the Poles, which was carried out by the Bandera faction of the Organization of Ukrainian Nationalists and the Ukrainian Insurgent Army," was said in the text of the resolution. According to the documents, about 100 of thousands of Poles perished as a result of ethnic cleansing, however, Polish deputies did not call such actions of the UPA genocide (despite the fact that according to the UN Convention on the Prevention and Punishment of the Crime of Genocide for 1948, the definition of genocide much more "innocent" of its manifestations, for example, "direct and public incitement to commit genocide" - comment IA REGNUM).
The adoption of this document voted 55 deputies from 100.
Recall, as reported by REGNUM, earlier a scandal erupted between Poland and Ukraine regarding the intention of the Polish parliament to recognize the OUN and UPA as criminal organizations. On April 11, the corresponding bill was registered in the Sejm and accused the OUN and UPA of the genocide of the Polish population of Eastern Kresov in 1939-1947. Supporters of Ukrainian nationalist political forces demanded that the Polish Sejm not adopt a resolution. The official Kiev rose to the defense of the UPA and, accordingly, the resolution of the Polish Sejm addressed to him. Recall, the Ukrainian Foreign Ministry then stated that "the adoption by the Polish Sejm of the statement on the recognition of the OUN-UPA as a criminal organization will not correspond to the high level of strategic partnership between the two countries." Meanwhile, after the adoption of the document, the deputies of the parliamentary nationalist party "Svoboda" stated that they would register in the Verkhovna Rada a bill recognizing the criminal organization of the Polish Home Army and accuse it of the genocide of Ukrainian peasants.