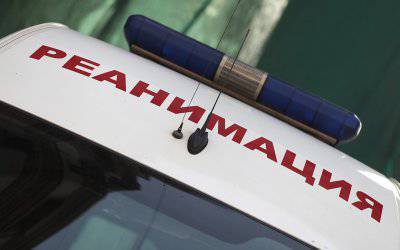 Four young people were injured in an explosion during a picnic in the Korochansky district of the Belgorod region. According to the local Ministry of Internal Affairs, two of them are in intensive care Korochansky CRH.
The incident occurred in a forest near the village of Sporenoye. Six holidaymakers lit a fire for frying kebabs and after a while an explosion was heard in its place. As eyewitnesses of the incident suggested, under the fire there could be ammunition of the times of the Great Patriotic War.
According to Interfax, all six young people were injured in the incident. Four of them were hospitalized with shrapnel wounds.
Arrived on the scene with the police, Emergency Situations Ministry officials confirmed the version of ammunition. They discovered two unexploded mortar mines from the times of the Second World War. They were in close proximity to the place where the explosion occurred.
The scene of the incident is cordoned off, employees of the investigative team are working at this site, which establish all the circumstances of the incident and the source of the detected ammunition. The investigation continues.