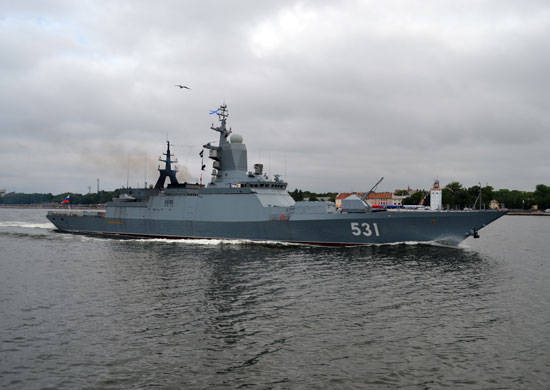 Today, the "Correct" corvette flying the flag of the commander of the Baltic Baltic Naval Base
fleet
(BF) Captain 1st Rank Igor Osipov stopped at the German port of Kiel.
The arrival of the Russian ship in the naval base of the German Navy is timed to host the well-known European festive event, called the Kiel week.
At the port of call, the corvette crew will take part in sporting events, sailors will make excursions around
historical
and the cultural sites of Kiel and its environs.
Corvette "savvy" will be open to visit by residents of the city and numerous guests of the holiday.
In addition, the delegations of the warships participating in the Kiel week will take part in the ceremony of laying wreaths at the memorial to the dead sailors.
Press Service of the Western Military District