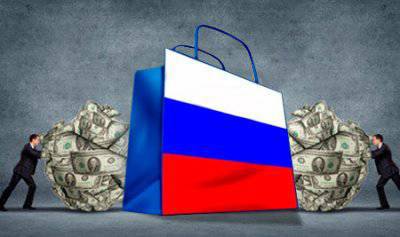 Experts in the field of the Russian economy say that lately the largest safe haven for money laundering by Russian oligarchs has become Southern Europe. Some bought up
real estate Torrevieja
, others transferred money to accounts in Cypriot banks. The same people are sure that over the past 20 years, 80% of all financial resources that were obtained by dishonest means in Russia have been laundered through Cyprus. These are hundreds of billions of dollars that can never be returned to the Russian economy.
Such an analysis, in all likelihood, was also carried out by European officials, who pressed on the financial system of Cyprus in order to reveal the secret of bank deposits. The secret of the Cypriots revealed that it played against them and against the Russian oligarchs, who brought to Cyprus their "overwork" the money they had gained. As a result, many accounts were significantly cut with the filing of Berlin and Brussels, and the Russian "gold" depositors of banks in Cyprus deprived hundreds of millions of euros that went into the EU economy. This is truly the expropriation of the expropriators.
Financial experts from Finland, who studied the financial ties between Russia and Cyprus, concluded that this link was truly original. The originality lies in the fact that the Russian "dirty" money was deposited on the accounts of Cypriot banks, and then went back in pure form to Russia under the guise of foreign investment. If you believe these studies, it turns out that the criminally obtained funds in the Russian Federation were issued for foreign money, which allegedly became part of certain investment projects. It is not hard to guess that such a criminal chain was pulling new links behind it. The money laundered in Cyprus often fell back into the criminal business in Russia, after which they again returned to Cyprus with a significant increase. Further, a certain part of them again came to Russia. This circulation of money between the two countries lasted more than 20 years, until the chain broke.
The calculations of Russian and Finnish experts deserve attention, but in all this
stories
clearly the role of the Russian regulatory authorities, which could not provide full control over the movement of finances, looks passive. Passivity led to the fact that Russia was first robbed by the oligarchs, and then the money stolen by the oligarchs was not returned to the treasury, but went to the European Union, which was essentially a big thief.