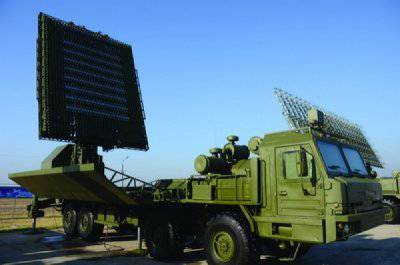 In the Western Military District, new radar stations took up combat duty.
In the north-west of Russia, they launched combat duty in the air defense system around 10 radar stations of various ranges and range, and the same number of mobile integrated automation equipment KSA-M. Each of the stations supplied to the parts of the radio engineering forces of ZVO represent a modular assembly that meets all modern requirements, and comes complete with an automated workstation.
As the press service of the Western Military District reported, at present the air borders of north-west Russia control the stations Sopka, Gamma-С1, Desna-M, Nebo-U, Volga and Casta. The variety of radar stations is due to the work of each of them to detect air targets at certain heights: small, medium and large, as well as work in various ranges.
In 2013, they will be put into service and enter the air defense units of the Western Military District near 20 of new modern radar stations. The first three stations planned for delivery to the units this year have already been received by specialists of the radio technical forces of the Western Military District. The personnel of the air defense units underwent a course of retraining for modern types of radar stations and is fully ready to enter these stations into operation for further operation.