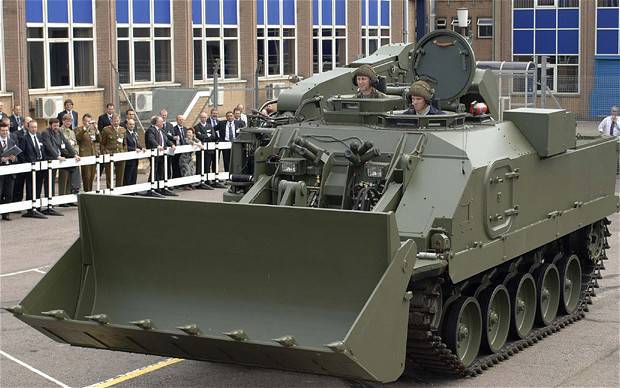 The British Army adopted the first armored Terrier vehicle, a sapper tank with a remote control.
The medium terrier sapper tank, developed by BAE Systems, claims to be the most advanced vehicle in its class. Terrier is equipped with an electronic digital control system (drive-by-wire) and on-board cameras. "Joystick", work with which any draftee who has ever dealt with a game controller will quickly master, allows you to control
a tank
from a distance of up to 1 km.
Terrier is multi-functional and versatile, like a Swiss army knife. Depending on the situation, it can play various roles and perform a wide range of functions: from removing obstacles in the way of units (and creating these obstacles for enemy troops) to demining.
A terrier weighing around 32 tons can be loaded onto an A400M transport aircraft and delivered to its destination. The machine can reach speeds of up to 70 km / h and travel independently up to 600 km.
In total, the British Army will receive 60 Terrier combat engineering vehicles under the current contract with BAE Systems, the last of which will be delivered in January 2014 - five months ahead of the agreed time.