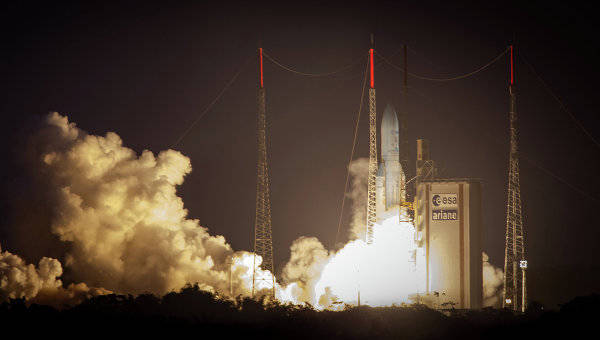 The hatches of the European space truck ATV-4 ("Albert Einstein") have remained closed since Saturday, when the unit docked with the International Space Station (ISS). The reason for the delay was not technical problems, but disagreements between experts from NASA and Roskosmos: experts assess the danger of the cargo arriving at the station in different ways.
"The condition of the ATV is good. However, the opening of the hatches scheduled for the morning was postponed due to the ongoing discussion between the Russian side and NASA about the exact content of the upcoming operations involving the crew at the entrance to the ship. The hatch opening schedule is being revised, which should be carried out within a few days "- quotes Redorbit mission leader Alberto Novelli.
Specialists from the Russian Mission Control Center, who were concerned about possible bacterial contamination or fungal contamination of part of the ATV-4 cargo, asked not to open the hatch. They do not consider the level of pollution dangerous for the crew, but nevertheless insisted on revising the procedure for entering the truck, including the use of antifungal agents. It is planned that the hatches will be open on Tuesday.
ATV is an automatic truck designed to deliver fuel, scientific equipment, products, air and water to the ISS. With the help of ATV engines, the station's orbit is being corrected, which, without a periodic repetition of this procedure, would have long since entered the atmosphere.
ATV-4 "Albert Einstein" docked to the ISS 15 June, delivering more than 6,5 tons of cargo to the station: fuel, water, oxygen, products, experimental equipment, facilities. In October, the ship will be undocked and flooded in the Pacific Ocean.
Recall that on board the ISS colonies of microorganisms actively reproduce. At the beginning of the year, a number of publications appeared in the press, in which it was suggested that the ISS would soon be destroyed due to biological hazards. A representative of the Institute of Biomedical Problems of the Russian Academy of Sciences at the end of January reported that the ISS crews treat the internal surfaces of the station with bactericidal agents to prevent such problems. In total, more than 250 species of microorganisms were found on board, which the crew takes a large amount of time to fight.