One of the most painful topics in the post-Soviet space is integration. After the collapse of the USSR, for which well-known figures applied their efforts, the republics, which turned out to be independent, began to painfully consider what to do with their independence. And since the collapse of a large country went according to a well-considered plan, most of these republics "came" to the idea of ​​integrating with other territorial entities. With anyone, but not with each other and not with Russia. Some were drawn to Europe, others began to think about how best to "make friends" with the United States, others continued to remain in a half-hung and faint-eyed state from the euphoria of their unexpected freedom. Russia itself of the 90-x sample is a vivid example of state rushing, when the country's political elites did not have their own weight, but worked solely on orders and under the approving exclamations of the new "partners", occasionally recalling the real statehood and its purpose.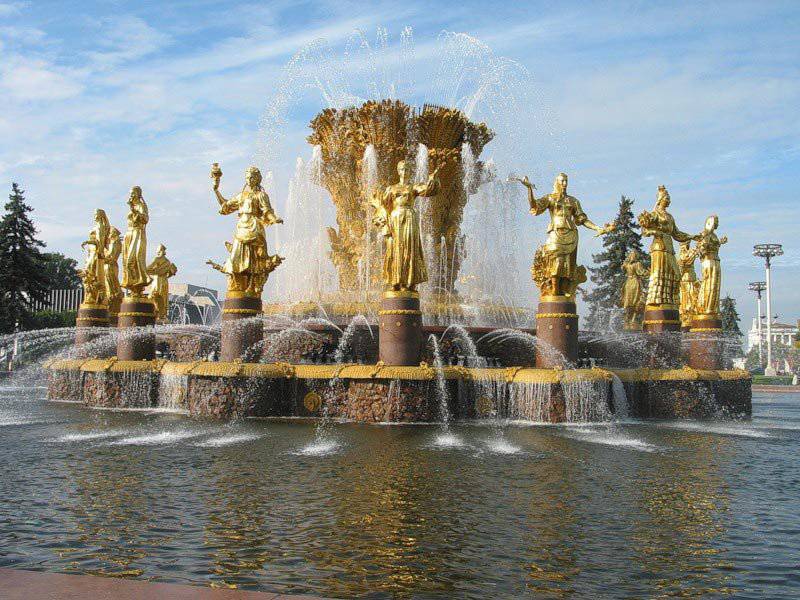 However, as time went on, the thought that it would be best for someone not to unite, but, based on objective realities, began to visit the heads of the leaders of the post-Soviet states. Many understood that strengthening political and economic ties with neighbors is much more profitable than searching for illusory credit support from remote states. But at the same time, the thought began to soar into the heads of those same leaders: it is possible to integrate, but a) what the "democratic" sponsors will say, b) to unite around whom and why? At the same time, the indicated points are connected with each other, and therefore they raise doubts: how not to incur the wrath of the progressive world community.
And, really, is there a force in the post-Soviet space that could become the center of a new integration - voluntary and effective integration? Or did the states for the years of their declared independence have managed to distance themselves from each other so much that there is no question of any integration?
If you call a certain state as the center of a possible union, then in certain hot heads it will cause, at best, a mute protest. In this regard, integration should be conducted not around a particular state, but around a certain idea that can give a real impulse that has not yet been felt. Even the integration process between Russia and Belarus is somehow completely worn out, and is a strange phenomenon, when the majority of residents of both countries want to unite, but every time we are told that integration is delayed for one reason or another. The favorite tale of government officials as a reason for the postponement of more deep integration is that the partner allegedly delays this process. Moscow often pokes a finger at Minsk, he doesn't stand aside and starts accusing Moscow of delaying the process. And while this scuffling around the search for those guilty in the post-Soviet space is underway, some are rubbing their hands with pleasure, watching the fruits of their work.
But if the integration in the post-Soviet space requires a single idea that everyone will like, what is it? For decades, such an idea was the construction of communism, then the construction of socialism with a human face. Now, to begin with, it would be possible to find this very human face altogether, in order to start building a certain single state organism based on mutual respect of peoples for each other and authorities for these peoples respecting each other. But, sadly, we just lost the human face. For many, the very notion of "unification" evokes a feeling similar to rejection, and such a person does not even realize that it is he who raised this feeling in himself not at all. He was instilled in him. Inoculated artificially while the country was asleep, and he slept with her. Now human faces can be seen only in old black and white photographs. Today's cadres show us the victory of a single "value" - the value of total consumption, which leaves a stamp on faces. Not. - Human faces are seen today, but only they are barely distinguishable against the general background - against the background of propaganda of contention. After all, discord is so beneficial, and this benefit is described thousands of years ago in one apt expression: divide and conquer.
This expression is translated into reality every day: the division of the Russian people into Russians, Ukrainians and Belarusians, the division into believers and non-believers, the division of believers into separate confessions, the division within confessions, the division of non-believers into those who do not believe in God, those who do not believe in power and in those who already in nothing and do not believe anyone. They are trying hard to divide Ukraine into West and East, isolate the Caucasus from Russia, divide it into loyal and disloyal, "dissatisfied citizens" and "all satisfied provincials," Georgia and Moldova are ready to surrender for a democratic ration even though separate districts.
For the past quarter of a century, this division has been aggravated. Moreover, if you look at the reasons for the separation, then they are all brought to us from the outside. The Orange Revolution in Ukraine, the Caucasian wars in Russia (or does anyone have a firm opinion that Russia fought Chechens and only Chechens in Chechnya? ..), Georgia's aspiration to NATO with all that it implies. This list can go on for quite some time.
To overcome these psychological barriers and understand that we do not need discord and endless confrontation, much needs to be done. Yes - you and I, it seems, are no longer rehabilitated. There will always be one who, with foaming at the mouth, will argue that integration between the former fraternal republics has no future, since "the goose is not a friend to the pig". Too nauseating injection to us was made by foreign experts by the hands of our home-grown "geniuses" from politics. But if we have the courage to admit that we missed the moment, could not take the path of mutual respect after total discord, then it means that there is an opportunity to teach our children to make a big mistake.
Someone will say: how to teach, if the generation is lost? .. Yes, not at all lost. Thinking, ambitious, ready to accept sensible things. The main thing is to help reset the raid with which it was covered and covered - the raid of stepping over the interests of neighbors, comrades, representatives of the older generation. To help reset the raid of perception of life exclusively through the consumer lens. After all, the presence of a Lexus or a housemaid from Moldova is not a sign to be proud of yourself ...
It is a pity that the built education system, to put it mildly, is not very actively concerned with the removal of this husk from the younger generation. And our television with some unhealthy rapture will exaggerate and discuss personnel with beating a janitor from Uzbekistan or bullying pupils at an elderly teacher, rather than participate in systematic work to prevent such behavior of adolescents. This is where that very human face is born: at school, on the screen, in the family. And there, and there, and there at the same time. After all, you can tell your child about friendship between nations, brotherhood and readiness to help in difficult times, but after a conversation he presses a button on the remote, and then he will pop up on the screen, after which he will say: "Dad, what the hell are you I was told here! "Or will open the textbook
stories
, and then there is a paragraph about the "famine in Ukraine as the genocide of the Ukrainian people" or the "occupation of Central Asia by the Russian crown."
In general, we have already made one mistake: we allowed to destroy the country that our fathers and grandfathers were building without remembering personal gain. If we make a second mistake: lead our children along this path, then the price is worthless.