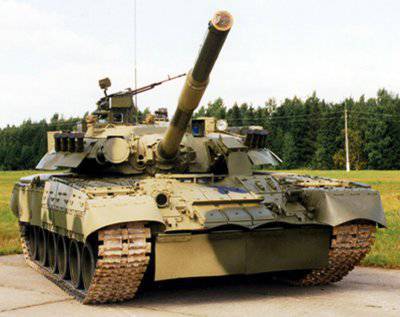 Omsk "Design Bureau of Transport Engineering" will concentrate on repair
tanks
and refuse to design new models of armored vehicles, BK55 was reported at the enterprise.
The company, which in the past decade has been known, among other things, by such promising tank designs as the Black Eagle, changes its profile.
According to the regional government, on the basis of the production transferred from FSUE "Transmash", the task is to create the All-Russian Service Center for Heavy Armored Machines, and on the basis of the design bureau itself, to organize a single All-Russian Center for the development, production, and modernization of equipment for engineering and radiation troops chemical and biological protection.
The company BX55 explained that the timing of the implementation of these plans have not yet been established, but it has become clear with the specialization: "KBTM will no longer engage in the creation of new tanks. Unless you suddenly receive an order from the Ministry of Defense ... "
However, the likelihood that the military will choose Omsk to develop a new combat vehicle is small. This topic is focused on the head enterprise of the Uralvagonzavod SIC - the plant of the same name in Nizhny Tagil.
Various enterprise transformation plans have been voiced for a long time. There is an idea to create a repair and modernization center for servicing the T-80 tanks in service with the Russian army. On the basis of KBTM OJSC, it was planned to form a joint venture for the production of special equipment for civilian use - universal machines combining the functions of earth-moving, agricultural and municipal machinery.