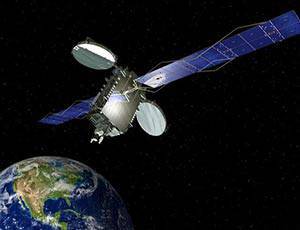 Some time ago, the movement of most types of military equipment was carried out according to the coordinates that the crew itself was forced to determine. The aircraft could rely on the help of special equipment, which allowed to determine the coordinates of the board in space. Today, navigation systems have become a common part of life. With their help is carried out
vehicle monitoring
both civil and military designation. One of the most advanced satellite positioning systems today is GPS, but Russia continues to implement the GLONASS program, which was also commissioned by the Ministry of Defense of the Soviet Union.
The last step in the development and implementation of the system is the launch of the 24 satellite, which will provide the Russian satellite constellation, rotating without synchronization with the rotation of the Earth. This is the main fundamental difference between GLONASS and GPS. This difference, if the system is fully implemented, will allow to receive a more stable signal, which is extremely important in conditions of bad weather conditions or difficult terrain.
Today, the Russian project is not fully implemented. One of the reasons is corruption, which has already led to the plundering of hundreds of millions of rubles.
The lack of implementation of the project leads to the fact that GLONASS systems, which are installed on Russian military equipment, are still inferior in determining the coordinates of GPS-based systems.
However, work on GLONASS continues. In addition, other projects are being implemented that are under the scrutiny of the Ministry of Defense. In particular, 7 June from the site "Plesetsk" launched another satellite weighing about one and a half tons. This satellite has the working name "Cosmos-2486". According to some reports, this satellite will begin to work on the optical reconnaissance of the Persona series.
This is not the first satellite of the project. The first one was launched more than five years ago, but was never able to begin normal work. The reason - the failure of the electronic satellite filling. This time the satellite is equipped with advanced radio-electronic nodes that will allow transmitting high-resolution images to Earth. The height of the satellite orbit is about 750 km.