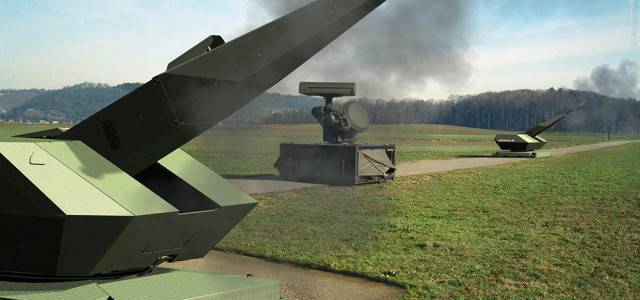 Indian police filed corruption charges against a representative of the Rheinmetall group's air defense unit and two other citizens. According to law enforcement in India, the Swiss company paid bribes to avoid blacklisting. This was stated by a police spokesman.
According to him, corruption charges were received by Gerhard Hoy, representative of Rheinmetall in India — and also Indian businessman Abhishek Verma and his spouse of Romanian descent Anca Naxu (Abhishek Verma, Anca Neacsu), but the latter two are already under arrest. Whether the arrest of the representative of Rheinmetall is planned, the police does not inform.
In 2012, Rheinmetall Air Defense (RAD), a subdivision of the air defense systems of the German concern Rheinmetall AG, was blacklisted by companies in India who are prohibited from doing business in India due to suspicions of corruption, which the company categorically rejected.
Police believe that Rheinmetall Air Defense transferred 530 thousand dollars to Ganton Ltd. This company is owned by Werme, who promised in return to ensure that Rheinmetall Air Defense is excluded from blacklists.
The Central Bureau of Investigation of India recommended that Rheinmetall Air Defense be blacklisted after 2011 was accused of corruption and unlawful competition in the fight for victory in the tender for air defense artillery systems.