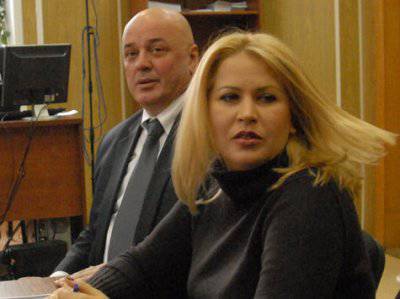 As reported by Russian news agencies, one of the main persons involved in the Oboronservis case was extended by house arrest. This personage - Evgenia Vasilyeva, who, as you know, "languishes" in her multi-room Moscow apartment. This property, as well as the Vasilyeva property in St. Petersburg and the Leningrad region, was seized. In addition, in the apartment of Evgenia Vasilyeva, who at one time was the head of the Department of property relations of the military department, hundreds of copies of valuables were found during searches. In addition to rings, rings and other expensive "toys", during the search, original paintings of famous painters were found in Vasilyeva's apartment.
After some time, Evgenia Vasilyeva's father showed up, who said that most of the discovered jewels in his daughter's apartment were ordinary jewelry,
accessories for jewelry
and everything like that. The Milky Father, who identified himself as a millionaire, allegedly bought an apartment on his personal money, and he did not call the apartment 13-room, as numerous bloggers and journalists.
Today, Ms. Vasilyeva is under house arrest, but she was allowed to use servants to help, and also to leave the house for a certain distance on her own - to the store. At the same time, an electronic bracelet is put on Evgenia Vasilyeva's leg, which allows you to track all Vasilyeva's movements around the apartment and adjacent to the house in which the apartment is located, quarters.
However, no one has ever seen Vasilyeva under house arrest saw her strolling around the city for groceries. Even the ubiquitous paparazzi could not take pictures of Vasilyeva, leaving the house for groceries. This can only mean that either Vasilyeva does not leave her apartment at all, or that she does this not on foot or through the main entrance. And if so, is there any guarantee that this lady will not disappear anywhere after the recent sentencing of two colonels, from whose detention the loudest corruption case of the last decades began. The colonels were given a colony of general regime for 3,5, and were sentenced to pay a fine of 300 thousand rubles (for each). The relatively mild sentence is due to the fact that retired colonels made a deal with the investigation.