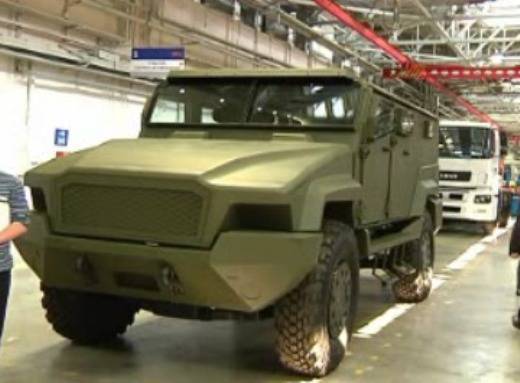 The press service of the government of Tatarstan published photographic and video materials that captured the latest models of military equipment, demonstrated during a visit by Defense Minister Sergei Shoigu to KamAZ.
Including for the first time, two samples of completely new armored vehicles were shown, which have enhanced booking, anti-mine protection and high firepower, reports the Herald of Mordovia.
It stresses that currently several Russian plants are working to create models of promising technology, but KamAZ was the first to present its latest developments to the public.
As noted in the message on the portal of the government of Tatarstan, during a visit to the enterprise, "drew attention to the newest models of military motor vehicles produced at the car factory commissioned by the Ministry of Defense: KamAZ trucks of the Mustang, Shot, Typhoon, Tigr and others.
In addition, the Russian Defense Minister visited the testing ground of the KamAZ OJSC foundry, where he was shown the capabilities of individual samples of military vehicles, including the ability to overcome embankments, steep climbs, and other natural and artificial obstacles.