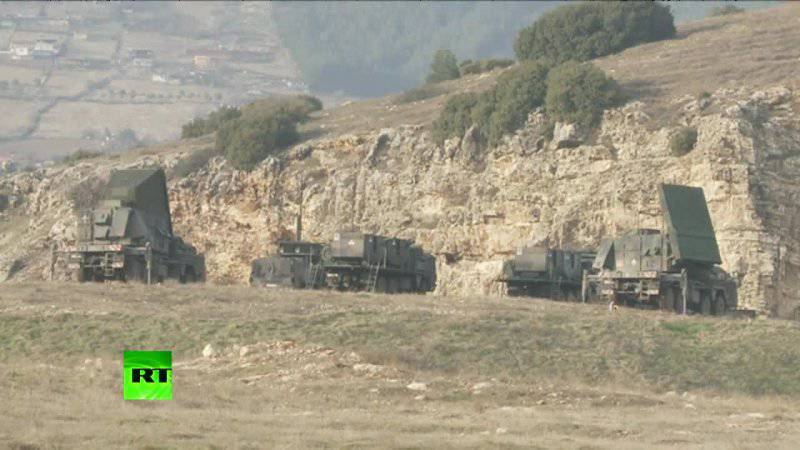 Patriot and F-16 are expected to take part in joint US-Jordanian military exercises, but after the event, they may not go back.
The Pentagon's statement says that "after the completion of the exercises, some of these weapons may remain in the country, if requested by the Jordanian authorities." Missile systems and fighters can increase the country's defense potential, which can be useful in the conditions of armed conflict in neighboring Syria.
However, accurate data on the number of weapons that will be used in the exercises are not reported. It is also unclear how much can remain in Jordan, writes AFP.
The American authorities immediately eliminated all suspicions that they were preparing for military intervention in the Syrian conflict, but noted that this could happen in the future. If so, then the United States is already ready for a good base for this: for example, at the beginning of the year, similar weapons were deployed in Turkey, which also borders Syria. And although Turkey and NATO themselves assured that we are talking only about defense, Russia regarded it as a step towards interference in the internal affairs of the SAR.
Russia believes that the deployment of F-16 and Patriot fighters in Jordan leads to pumping weapons to an explosive region. This was announced today by the official representative of the Russian Foreign Ministry Alexander Lukashevich. "We recall that in Turkey, the batteries of the same air defense missile system, comparable in their tactical and technical characteristics to C-300, have already been deployed since the beginning of this year, and NATO fighters are also based there," Lukashevich said. "We have repeatedly expressed our attitude to this — the pumping of a highly explosive region by foreign weapons takes place."