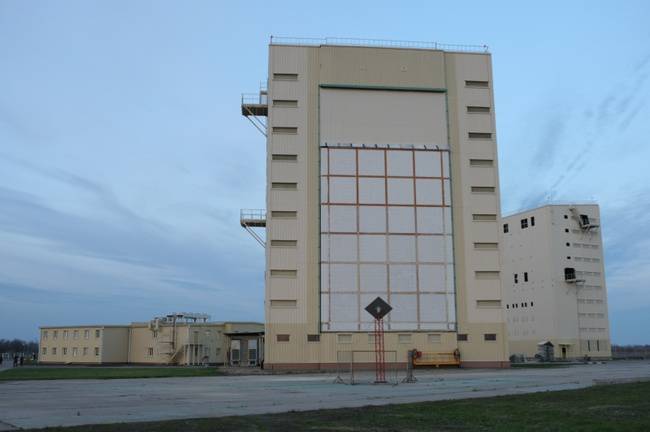 In the Altai Territory, construction began on a radar station of a missile attack warning system / radar SPRN / type "Voronezh-DM".
"The builders have begun work and are to prepare a site for the installation of the main equipment by 1 July," Deputy Governor of the Altai Territory Boris Larin told ITAR-TASS today.
The approximate deadline for the construction of the station is the end of 2016 of the year, however, taking into account the experience of erecting similar objects, the transfer of the radar from an experienced watch to a combat one can take place already in 1,5 of the year.
According to the state program of armaments, approved by the President of the Russian Federation, up to 2018 of the year, the country provides for the creation of a continuous radar field, excluding the passage of attacking ballistic missiles on all types of trajectories and from all missile-prone areas. The creation of this field will be achieved through the construction in various regions of Russia of eight Voronezh-type radar stations - high operational readiness stations capable of providing tracking distance to 6 thousand km at ground level and to 8 thousand km in space, which will be integrated into a single system.
To date, objects in the Kaliningrad and Leningrad regions have taken up combat duty, radar stations in the Krasnodar Territory and the Irkutsk Region are on operational combat duty. The plans provide for the construction of four more stations - in the Altai and Krasnoyarsk Territories, as well as the Omsk and Orenburg regions.
Negotiations on the construction of a radar station in the Altai Territory began in 2010. Of the five sites proposed by the authorities of the region for construction, the specialists of the Aerospace Defense Forces considered the most appropriate place to be near the holiday village of Stachy near Barnaul, in which an anti-aircraft missile division was located more than forty years ago. Regional authorities see only positive moments in the appearance of a military facility.
"This will enable the development of transport infrastructure in the territory of the region in the area where the radar station, engineering infrastructure, power grids are located. This will enable our construction organizations to act as contractors. These are highly paid jobs, this is the development of social infrastructure, since housing is to be built for military personnel, with appropriate urban infrastructure. These are taxes for the regional and municipal budgets, which is also important, "said Larin.