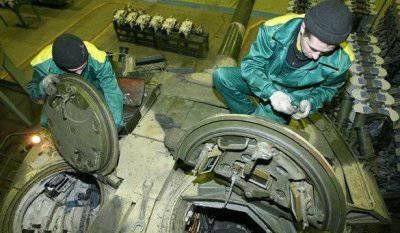 Questions about the quality of service and repair of military equipment were discussed in the city of Pskov at the end of May during a meeting with Vladimir Shamanov - Commander of the Airborne Forces. The meeting was held at the regimental club, where military servicemen and representatives of those companies and organizations that provide construction and repair services are gathered.
Shamanov, opening the meeting, expressed in the spirit that the equipment used by the troops often exchanges the fourth decade and managed to go through several major overhauls during its use. Shamanov said that the next delays in the rearmament of troops could have a very negative effect on the combat capability of the units.
In this case, the main question remains the question of who will directly perform the repair and maintenance of weapons and equipment. It seems that this should be handled by the outsourcing service in the image of a domestic call.
master for an hour
, but it is hardly worth counting on outsourcing in conditions that are as close to combat as possible. If the unit has failed armored during large-scale exercises, then wait for the arrival of the repair team of civilians is ridiculous. Yes, and carry this brigade with you - also very, very strange. That is why the servicemen are discussing the fact that the maintenance of military equipment is not a matter of outsiders and abstract brigades, but the case of the servicemen themselves, who are responsible for the equipment entrusted to them, and the specialists of the factories that supply the equipment to the troops.
The difficulty lies in the fact that repair plants can be removed from the Ministry of Defense and reassigned to another department. If this trend becomes ubiquitous, then new connections will have to be established and new repair and maintenance contracts will be signed.
There is one more important nuance. About him spoke Vladimir Shamanov. He stated that for many samples of 30-40-year-old technology, modern factories simply do not produce spare parts. This leads to the fact that any serious damage puts an end to this technique. Repair companies are simply not able to fulfill the duties assigned to them, since they do not have consumables for this, even if they have high-quality knowledge and practical skills.
Shamanov urged to solve this problem as soon as possible, coming out with appropriate initiatives.