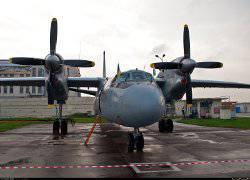 The Ukrainian state-owned company Antonov proposed to the Peru Air Force to modernize the An-32B medium transport aircraft, reports with reference to the Infodefensa edition Lena.ru.
Financial parameters of the proposal are not specified. It is known that Peruvian aircraft can be upgraded in the same way as the similar transports of the Indian Air Force.
The contract for the modernization of Indian An-32 before the version of An-32RE was signed in 2010; for improving 105 aircraft India paid 400 million dollars.
According to the Ukrainian proposal, Peruvian aircraft can get:
digital avionics
new collision avoidance system
new radio altimeter
warning of proximity to the ground
satellite navigation system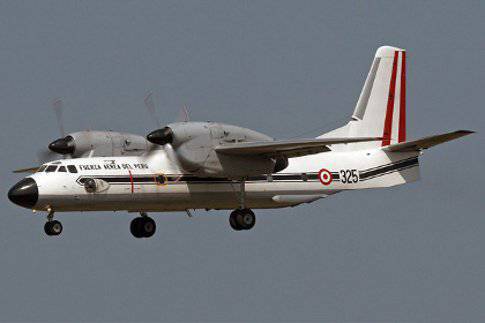 An-32B - modernized transporter Antonov Design Bureau, proposed by the Air Force of Peru
In addition, maintenance and revision of the engines AI-20D can be carried out. As a result of the modernization, the maximum take-off mass of the An-32B will increase to 28,5 tons, and the noise level of the transport will decrease.
As a result of similar work on the An-32 Indian Air Force, the service life of transport workers will increase to 2025 year. Currently, Peru is armed with eight An-32 transporters, three of which belong to the Air Force.
Earlier, the Peruvian Air Force held a tender for the repair and upgrading of three transport workers, but at the end of 2012, it was canceled.