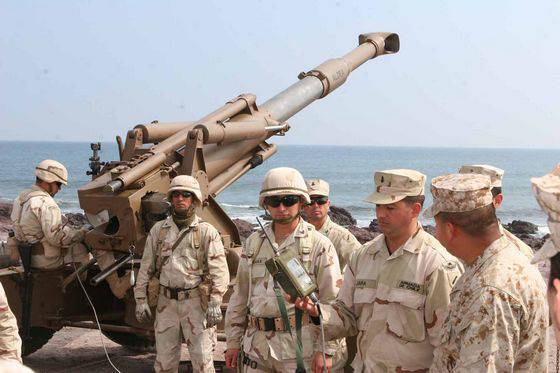 Chilean government plans to send billion dollars from 7 to 11 to purchase defense products from 2014 to 2025, but changes to the Copper Law and the coming to power of the new government may change these plans.
According to the International Defense Review, current procurement plans for new major combat
tanks
, training and transport aircraft, frigates, submarines and other systems have already been criticized by the leadership of neighboring countries, including Peru and Bolivia, regarding "Chilean militarism."
According to the newspaper, the list of promising purchases can also include tanker aircraft and amphibious ships, which are planned to be purchased in the United States and France.
Planned acquisitions should be partially funded from the Copper Law, which provides for the allocation of 10% of the profit of the state CODELCO group from the sale of copper for the purchase of weapons.
According to sources of Janes, 5 billion dollars is currently accumulated in the strategic reserve fund of the Copper Law.
Over the past 10 years, several attempts have been made to repeal the Copper Law. The latest bill sent to parliament in 2012 year is currently being considered in the Senate after approval by the House of Representatives.
The Chilean leftists, seeking to return to power in 2014, have criticized the bill for not allowing it to make military spending more transparent, as well as failing to give parliament more authority.
On the other hand, it is criticized that the project significantly increases the annual volume of funds for purchases (from 270 million dollars a year under the Copper Law to 480 million dollars).
The project includes the main provisions of the formation of a military procurement plan for the period 12 years. However, according to the opposition, from the text of the document it follows that these plans will not be binding, and the following governments will have the authority to postpone, reduce or cancel them.
A number of experts working on a strategy for the new government believe that the threat of an armed conflict in the region is unlikely and that the Chilean government should cut military spending while continuing to acquire promising technology, but in smaller amounts.