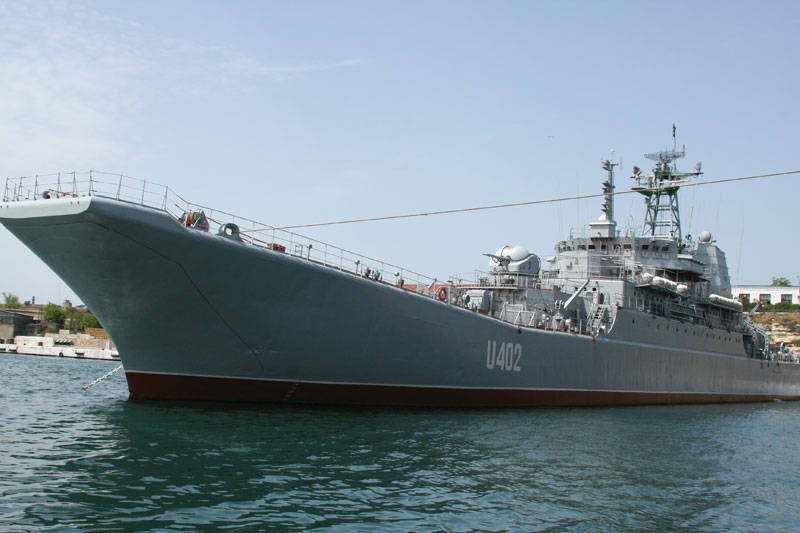 The large landing ship of the Ukrainian Navy's Konstantin Olshansky, which since August last year underwent a comprehensive factory overhaul at Black Sea Shipyard PJSC, 16 May took to sea for sea trials.
According to the press service of the Ministry of Defense of Ukraine, according to the agreement, the Black Sea Shipbuilding Plant OJSC carried out dock repair of the ship, repair of the ship's hull, special equipment, as well as repairs through the electromechanical warhead.
"We are grateful to the Nikolaev shipbuilders for the work done to restore the technical readiness of the ship. The implemented complex of measures will allow in the near future to continue the fulfillment of tasks by the ship as part of the combat core of the Ukrainian Navy, "noted First Deputy Commander of the Ukrainian Navy Vice-Admiral Sergey Eliseev.
Earlier, the facilities of PJSC "Black Sea Shipyard" were repaired with the Prydniprovye rocket corvette and the Pereyaslav special purpose ship. The company is also completing the repair of the Kirovograd medium landing craft.
The message is posted in the public domain on the website of Ukrspetsexport.