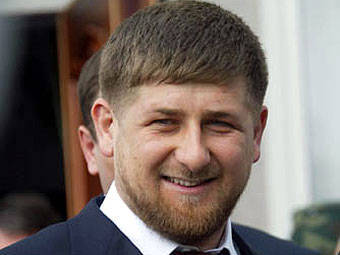 The authorities of the Chechen Republic do not pursue former supporters of independent Ichkeria, and are not seeking the return to their homeland of all Chechens living abroad, Ramzan Kadyrov said during a government meeting in Grozny. The politician said that the republic is one of the safest regions of Russia.
Kadyrov described the firing lists, which included the names of the former Ichkerians, as absurd, dirty and without any ground. "This is a vile lie. I can swear that such a thought never occurred to me," the official website of the Chechen government quoted the head of the republic as saying.
Kadyrov added that he had never sought the return of Chechens from abroad to the republic, and the reasons for which they became refugees had already been eliminated, the war was over, the republic was restored, and small and medium business was developing in it. Now those who left in connection with military actions can, if they wish, return home, the politician is sure.
"I want people to get an education, do business, raise children, be law-abiding citizens in their countries of residence and residence," said Kadyrov, noting that people should not forget the language, culture, traditions and customs of their people. Speaking about Akhmed Zakayev, he stressed that "nobody needs an artist, an alcoholic and a schizophrenic even there, and here, all the more, they have forgotten about him long ago."
I remembered Kadyrov about the conflict in Syria. "I previously could not understand why Western countries do not want refugees to return home. I believe that they need young, healthy people to use them in various conflicts. Several Chechens living in Europe died in Syria. They continue to die even now in Syria. For what, in the name of what? They took the path of Shaitan and will find there what they were looking for, "said Kadyrov.
Information about the firing lists of Kadyrov first appeared in the Western press in connection with the loud murder of his former guard Umar Israilov, which occurred on January 13 2009 in the Austrian capital Vienna. Two people shot at a Chechen several times, and then got into a car and fled.
According to media reports, Israilov had previously worked as a security guard with Kadyrov, but in 2006 he fled to Austria. While in Vienna, he filed a lawsuit against the European Court of Human Rights against Russia, accusing the former chief of torture and kidnapping. Israilov's father then reported that his son was forcibly recruited into Kadyrov's security, and in 2007, Mr. Umar was falsely accused of terrorism.
Ramzan Kadyrov denies any involvement in the death of Israilov. According to him, this case is unwound specifically to substitute him, and Israilov himself is a criminal who has many krovniki.