In Ukraine, in the interests of the foreign company ADCOM Military Industries, a fundamentally new universal combat platform was developed. The specialists of Urpolis Company together with the specialists of the Wheeled and Tracked Machines department of NTU "KPI", as well as with the engineers of the SIEMENS company, created a running mockup of a combat vehicle with an electro-transmission, on which the layout and control system was worked out. In the course of this work, the D-80 diesel engine and power take-off device were developed and patented.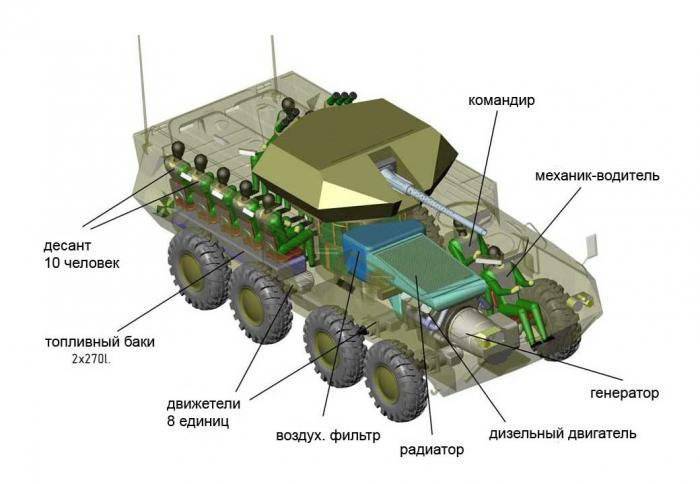 The basis of armament was to become a combat module "TYPHOON" equipped with a complex of weapons and an automated fire control system. The armament complex includes an 30-mm ZTM-1 cannon (2А72) and an 7,62-mm PKT machine gun paired with it. The gun mounted in the mask has two-band separate power supply with electromechanical or manual reloading, a firing range of up to 4000, a firing rate of up to 330 shots / minute.
A PKT machine gun mounted in a single mask with a cannon ensures the destruction of enemy manpower at ranges up to 1500. The cannon and machine gun pointing angles (-5 ... + 65 degrees) allow effective firing at low-speed air targets at ranges up to 2500m.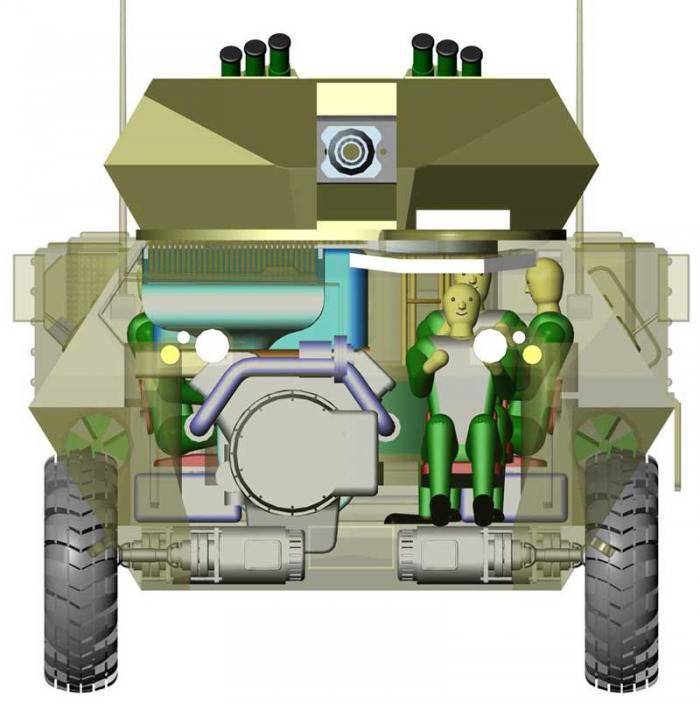 On the sides of the module there is a place for installing 2-х (4-х) ATGM guides with a vertical guidance mechanism. Module ammunition consists of: 500 shots to the ZTM-1 gun in the power boxes in the basket, 2000 cartridges for the PKT machine gun and 2 (4) ATGM.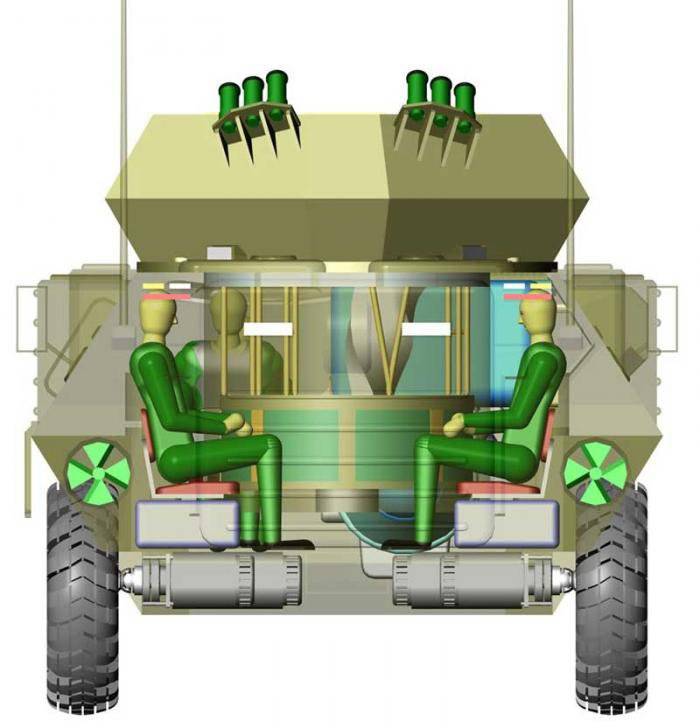 The automated fire control system includes the 9Sh350-I search and aiming device with a guidance and stabilization platform, a 1PZ-7 day sight, a weapon stabilizer, a control computer and a video computer. Search and aiming device equipped with two cameras (narrow and wide field of view), range finder and thermal imager. The camera image is displayed on the monitor of the video computer. For firing at ground and air targets, a monocular periscope 1PZ-7 sight can be used.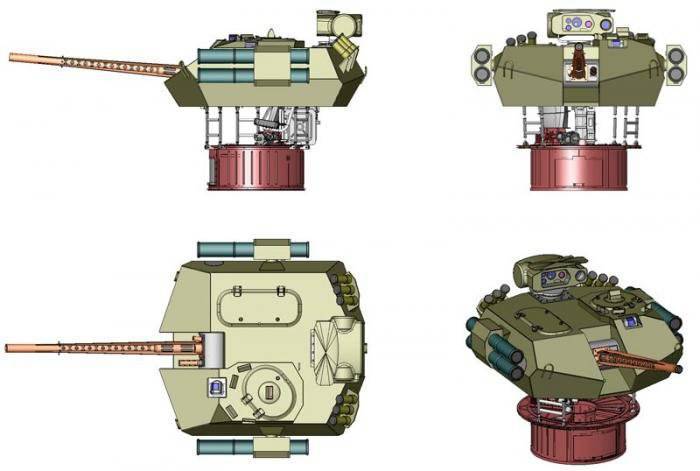 The combat module "TYPHOON" can be integrated into any chassis of the type BTR, BMP.