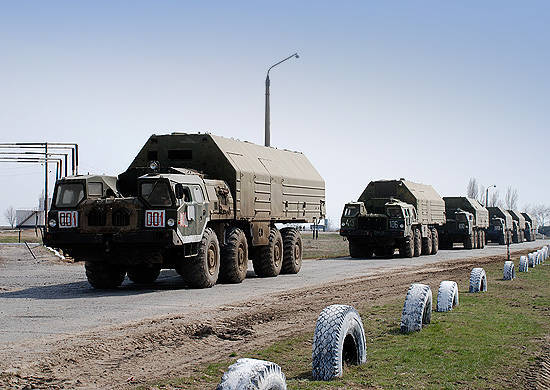 Interspecific regional training centers (MRUC) located in Pereslavl-Zalessky (Yaroslavl Region) and Ostrov (Pskov Region) were again included in the Strategic Missile Forces (RVSN). Now there are three military units in the RVSN training network for training junior military specialists. The third of them, the 161 school of technicians, is located at the Kapustin Yar test site (Astrakhan region). In addition, training for conscripts for the Strategic Missile Forces is also carried out at the Plesetsk cosmodrome at the 183 training center (Arkhangelsk region). 2012 was transferred to the training network of military districts of the MRUTS in September.
In 2013, the units and military units filled up more than 3 with thousands of junior specialists, the level of special and technical training of which allows them to begin fulfilling their responsibilities for the destination without additional training. About 1000 graduates of the training center arrived in the troops from the Yaroslavl region, more than 700 - from the Pskov region and more - 800 from the Astrakhan region. In addition, more 500 people were distributed to the Missile Forces after graduating from the training center stationed at the Plesetsk cosmodrome.
Today, experts of more than 30 military occupational specialties are trained in the RVSN training network, including multi-axle driver mechanics, driver mechanics and drivers of road and earth-moving machinery, power supply system specialists, water supply system maintenance specialists, and others. In connection with the upgrade of weapons and military equipment, new specialties were introduced at the Strategic Missile Forces training centers: operators of technical means of security alarm and television, as well as specialists in the operation and maintenance of engineering equipment and camouflage.
All training centers are equipped with a professional teaching staff with military experience and a high methodological level, and objects of educational and material base. For training, there are more than 150 specialized classes, equipped with split and effective layouts of components and assemblies of weapons that are in service with missile formations and units. Practical training of cadets is carried out on the equipped autodromes, kranodroms and training facilities, numbering more than 60 names.