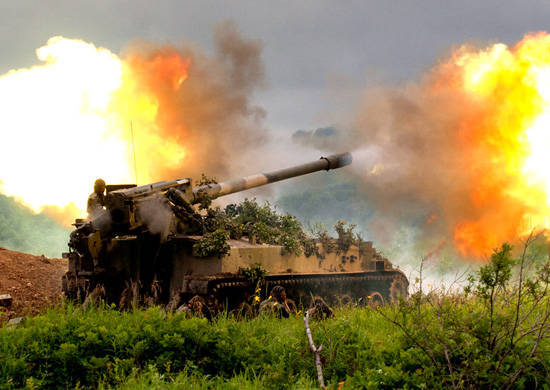 Unified in the Amur region, 24 self-propelled artillery set (SAC) "Hyacinth-S" entered the union.
152-millimeter SAU "Hyacinth-S" - long-range self-propelled gun. It is capable of hitting targets at a distance of 33 kilometers.
ACS "Hyacinth-S" has light armor protection, high maneuverability. The hull provides protection from bullets and shrapnel. "Hyacinth" can shoot both from closed positions and direct fire. The gun has a unique muzzle brake, which absorbs more than 50% recoil energy when firing.
The first practical application of the ACS "Giatsint-S" will be held at the exercises in the summer period of study.