The article is posted on the rights of information cooperation.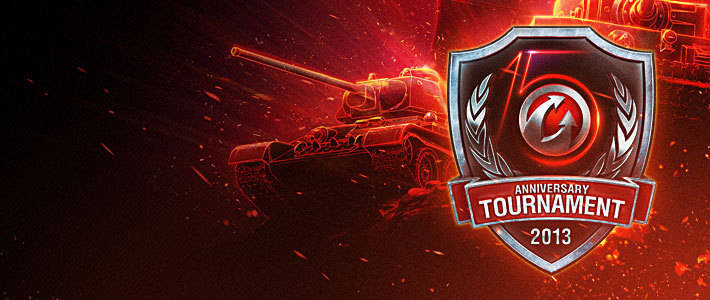 Winners from each region will meet with the development team in Minsk
16 May 2013 - Wargaming, a leading developer and publisher of online games, is pleased to announce a special World of Tanks tournament dedicated to its 15 summer anniversary. The championship will be held in all regions where the game operating offices are represented (CIS, Europe, North America, South Korea, Southeast Asia, China and Vietnam).
Winning teams from each region will have the opportunity to visit the World development office
tanks
"In Minsk, while the company fully incurs all the costs of moving and living players. The owners of second and third places will get an impressive amount of playing gold.
"This tournament will be an excellent opportunity for tankers from around the world not only to show what they are capable of as professional players, but also, if successful, take a look at the process of creating your favorite game," says Alexey Kuznetsov, head of eSports. "We will be happy to host the best of the best."
The first fights of the tournament will take place in May, and the winners will be determined at the end of June. The championship will be held in 7 / 42 format (seven tanks in a team, the total amount of levels does not exceed 42 points).
About the game World of Tanks
World of Tanks is a massively multiplayer online game completely dedicated to armored vehicles of the mid-20th century, in which fans of steel giants from all over the world fight shoulder to shoulder, defending their claims to world tank domination.
Join the multimillion army of tankers:
www.worldoftanks.ru
About Wargaming
Wargaming is one of the world's largest publishers and developers in the free-to-play MMO market. The company was founded in 1998, and during that time managed to turn from a group of enthusiasts into an international corporation with 1600 employees worldwide and has released more 15 games.
Currently, Wargaming is working on a military series of MMO-games, dedicated to tank, air and sea battles of the mid-20th century. The flagship project of the company, a tank action World of Tanks, managed to win many awards from leading gaming publications and to become one of the most successful MMO projects. Air World of Warplanes is on the list of the most expected MMO releases, and the third in the series of the World of Warships project, dedicated to warships, is scheduled for 2013 year.
In June, 2012, Wargaming announced Wargaming.net service, which will become the center of a new gaming universe, uniting all MMO-projects of the company on www.wargaming.net.
Details on the website:
www.wargaming.com